Scottish Ferry Services: Ferries Plan (2013-2022)
Introduction from Keith Brown MSP, Minister for Transport & Veterans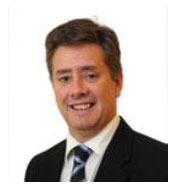 We are very clear about the significant contribution that our ferry services can make to the social, cultural and economic wellbeing of our nation. A great deal of importance has therefore quite rightly been placed on carrying out the Scottish Ferries Review. It is with this in mind that we publish this Ferries Plan which sets out the way forward for the next 10 years.
We said previously that the focus of the Ferries Review has been on the things that matter most to our communities: how much they pay for their services; the level and type of services provided; who is responsible for providing these services, and how we ensure that no community feels vulnerable about the future of their ferry service; whether ferry services are accessible to all and whether services are provided in the most environmentally friendly way. We also said that given the continued financial pressures faced, that it was important to ensure that we have sufficient resource in place to fund our ferry services and that the money available is targeted most effectively.
In this Ferries Plan we provide communities with an update of the progress we have made in taking forward these issues. We include specific details of the conclusions we have reached in terms of how we will improve and strengthen the ferry services provided to communities.
Although we make clear in this Ferries Plan that we are working within very tight budget pressures, we are very pleased to be able to set out what we believe is a very positive package of measures. Whilst it will not be possible to deliver all of our proposals immediately, there is a significant amount that we can do very quickly.
It is important over these next 10 years to recognise that the outcome of this Ferries Review is only the beginning of a process. We need to continue to review our approach to providing ferry services, and continue to reassess the needs of our communities. Our intention is to do this every 5-6 years or before the tendering of each set of ferry services. We want to ensure that communities continue to receive ferry services that meet their changing needs. We also want to ensure that fares levels remain consistent and that communities and island economies can grow in the knowledge that there is continued certainty over their vital ferry services.
We are fully committed to delivering first class sustainable ferry services to our communities, stimulating social and economic growth across Scotland. We believe that the planned improvements set out in our Ferries Plan will enable our rural and remote communities to thrive, and continue to make a significant contribution to Scotland's economy.
---