MINISTERIAL FOREWORD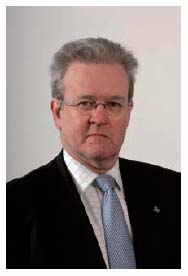 The implications of landslides on the operation of the road network and thus on the economy of Scotland were brought into sharp focus in August 2004, when significant rainfall led to serious events on roads in the north and west of Scotland.
Improving communications, enhancing the country's transport infrastructure and supporting a stable economy are vital elements of the work of the Scottish Government and Transport Scotland. For these reasons the importance of advancing our understanding of landslides in Scotland was immediately recognised.
The Scottish Road Network Landslides Study, a programme of detailed research, began immediately after the events of 2004 and continues today. The study sets a benchmark in terms of the assessment of such large areas at relatively large scale.
The results documented here provide us with a comprehensive picture of the future risk of landslides in Scotland and the evidence that we require to properly plan for and manage that risk, reducing as far as possible the impact on our roads and road users.
This study has been delivered primarily by experts from Scotland's geotechnical community. They have drawn on their own international experience, and that of others, and experience from other disciplines, as appropriate. They have used technology in innovative ways to achieve the objectives of the study. The body of work produced places Scotland amongst other leading nations involved in the study of landslides and landslide management. I would like to thank all of those involved.
A number of the recommendations made in this study have already been taken on board and activities are underway in key locations to manage the exposure of road users to landslide hazards.
I believe that continued investment in this study, its recommendations and the associated study of the broader implications of climate change on the road network will ensure that Scotland is well placed to deal effectively with landslide events in the future.

Stewart Stevenson
Minister for Transport, Infrastructure and Climate Change
---