Switched on Scotland: A roadmap to widespread adoption of plug in vehicles
6 Recharging
Providing the infrastructure to recharge plug-in vehicles is an important factor in encouraging their adoption. A 2016 survey by the Department for Transport found that recharging was the factor most deterring driving licence holders from purchasing an electric car or van. This incorporates a range of concerns, such as lack of charging points in their area and a lack of knowledge of where charging points are.
| | |
| --- | --- |
| Goal | Targeted convenient and safe recharging infrastructure is deployed across Scotland to meet the changing needs of the market. |
There has been a significant increase in the number and use of charge points in the past few years resulting in Scotland having one of the most comprehensive networks in Europe. Scotland now has the highest ratio of public charge points per household in the UK after North East England and Northern Ireland.[10] As of August 2016, the ChargePlace Scotland network consisted of over 600 publicly available charge points, equating to over 1,200 charging bays. In addition, over 40 charge points are available in Scotland, through private charge point network operators Ecotricity, Tesla and Chargemaster[11].
The rapid charger network has been expanded to enable extended all-electric journeys. Figure 7 shows that the Roadmap ambition for rapid charge points at intervals of every 50 miles on Scotland's primary road network has been achieved, with Figure demonstrating the progress made between 2012/13 and July 2016. As of October 2016, there are over 150 publicly available rapid charge points in the ChargePlace Scotland network.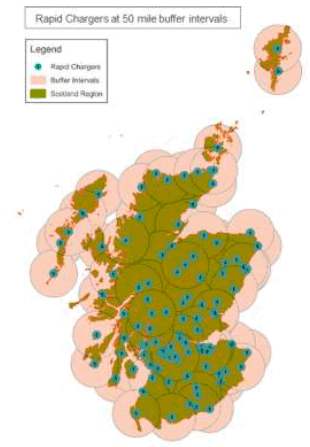 Figure 7 – Rapid charge point network coverage (Source: Urban Foresight analysis of charge point data from National Charge Point Register and Zap-Map)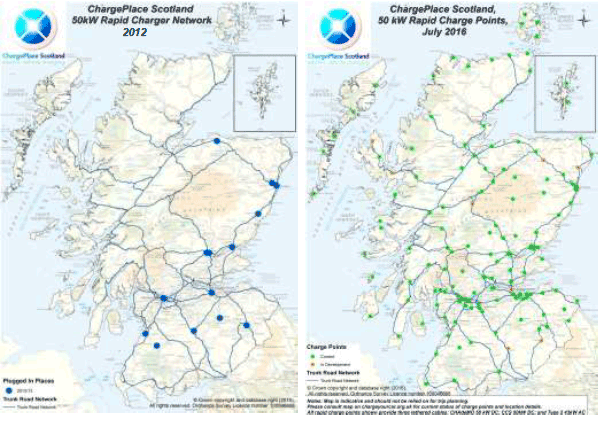 Figure 8 – ChargePlace Scotland Rapid Charger Network 2012/13 to July 2016.
The use of public charge points and the amount of energy drawn from them has increased at a faster rate than the number charge points. Between 2013-14 and 2015-16, while the number of charge points increased by 73%, their usage increased by 638% and the energy drawn increased by 828% (Figure 9)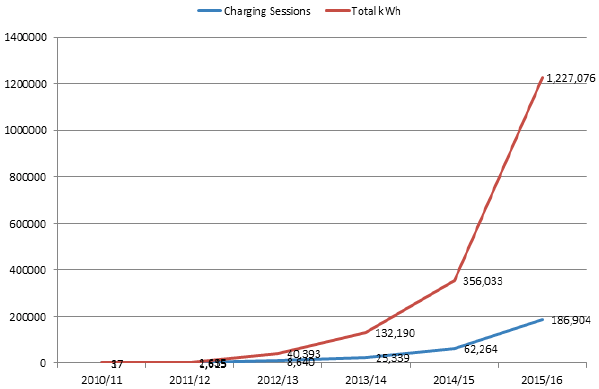 Figure 9 - ChargePlace Scotland usage 2010/11 to 2015/16 (Source: Transport Scotland)
The majority of energy (56%) consumed from ChargePlace Scotland charge points is in the four largest cities, with Dundee consuming the most, followed by Glasgow then Edinburgh and Aberdeen.[12] High energy consumption is also seen in the local authority areas surrounding Dundee and some of the areas around Glasgow (Figure 10).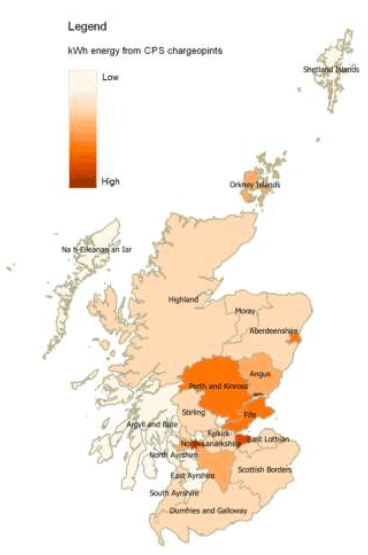 Figure 10 – Indicative variation in energy consumed from ChargePlace Scotland charge points 2015/16 (Source: Transport Scotland)
In August 2016, Charge Your Car was appointed as the new ChargePlace Scotland network operator. As part of the new agreement, the ChargePlace Scotland network will provide an enhanced customer service interface with 24/7 telephone helpdesk, including dedicated ChargePlace Scotland Twitter and Facebook social media platforms. In addition, an enhanced fault management system will be established, with a new dedicated ChargePlace Scotland Operations Manager to be based in Scotland. Following the launch of ChargePlace Scotland, a detailed audit and branding exercise will be undertaken to provide enhanced information to drivers and improved visibility of the network.
There has been targeted investment to provide charge points at hubs for multi-modal journeys. Charge points have been installed at the following ferry terminals: Tarbert, Colonsay, Kilchoan, Castlebay, Oban, Brodick, Kennacraig, Port Ellen, Scrabster, Gill's Bay and Ullapool. The following park and ride sites also have charge points available: Kinross, Kingswells, Dumbarton, Ingliston and Castleview. In addition, Abellio ScotRail are committed to providing charging facilities at 50 stations across Scotland by the end of 2017, with additional incentives for plug-in vehicle drivers also being considered.
Scottish local authorities have also benefited from support from OLEV, for example Dundee has been selected as one of eight cities to receive a share of the £40 million, available through the Go Ultra Low City Scheme. Funding awarded to Dundee will support the creation of innovative charging hubs in the city.
To support domestic charging, Transport Scotland, via EST, has provided grants to plug-in vehicle owners to enable them to have a charge point installed at their home. As of October 2016, over 870 domestic units have been installed. EST funding of £500, alongside £500 from OLEV, continues to be available in 2016-17.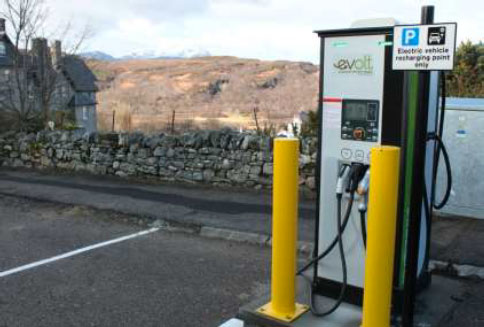 Figure 11 – 50 kW Rapid Charge Point in the Highlands offering AC Type 2, DC CCS (COMBO 2) and DC CHAdeMO connectors (Source: Urban Foresight)
---