Switched on Scotland: A roadmap to widespread adoption of plug in vehicles
10 Communication & Education
The Roadmap stated that to encourage widespread adoption of plug-in vehicles, it will be essential to promote awareness and influence attitudes and skills in order to build confidence in purchasing and using plug-in vehicles. This requires engagement with individuals, organisations and key influencers in the public and private sector.
| | |
| --- | --- |
| Goal | Increased awareness and confidence in plug-in vehicles encourages widespread adoption. |
E-cosse forums have been an important mechanism for engaging a wide range of stakeholders from across the plug-in vehicle community. Thirteen forums have taken place up to date, on topics as diverse as integrating plug-in vehicles into fleets; local incentives; communications and outreach; development of the market; and energy systems. There have been over 600 total attendees at the forums, representing over 150 different organisations.
There has also been a broad programme of activities to engage a wide number of people through a range of media.
EST has led a programme of engagement events across Scotland to increase awareness, including plug-in vehicle 'hotspot' events in Kirkcaldy, Broughty Ferry, Tobermory and Dunbar. In September 2016, EST's plug-in vehicle roadshow at Aberdeen Exhibition & Conference Centre, attracted more than 750 visitors, who undertook over 100 test drives.
Furthermore, in September 2015, EST organised a plug-in vehicle rally to promote wider public awareness of vehicles and the ChargePlace Scotland charging network. More than 60 vehicles were displayed in Glasgow's George Square on a busy Saturday, creating a significant amount of public interest. The rally concluded at Stirling University with a presentation by celebrity plug-in vehicle owner and enthusiast, Robert Llewellyn, and generated significant coverage in print and online media.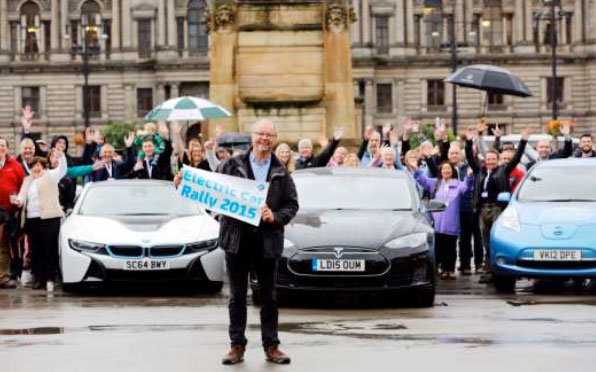 Figure 13 – Robert Llewellyn, in George Square, Glasgow, to wave off EST's  EV Rally, in September 2015. (Source: Energy Saving Trust, Scotland)
April 2016 saw the latest edition of the GreenFleet Scotland show at Ingliston showground, Edinburgh. The event, sponsored by Transport Scotland, EST and Scottish Enterprise, promotes ULEVs to transport professionals and organisations wishing to save money and reduce emissions. GreenFleet Scotland is a mix of an indoor exhibition, a series of topical seminars, outdoor test drives, an 'EV Driving Challenge', and an opportunity for attendees to try EST's FuelGood driver training. The event has attracted 2150 attendees since it launched in 2009.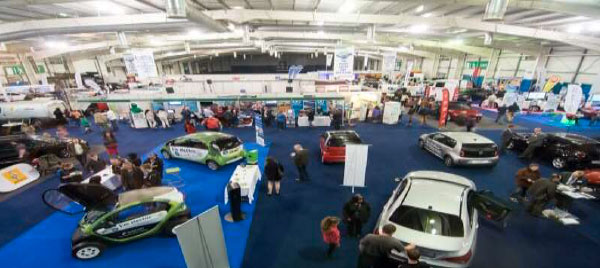 Figure 14 – GreenFleet Scotland, 2016. (Source: Public Sector Information (PSi) Ltd)
In 2014, Scottish Enterprise and Transport Scotland provided support to expand GreenFleet to a second, consumer-focussed day entitled EVOLUTION. The event enables the public to see and test drive low and zero emission cars and vans, as well as opportunities to meet vehicle owners and learn more about services such as charging infrastructure and car clubs. The event continues to grow, attracting over 1,200 attendees in 2016.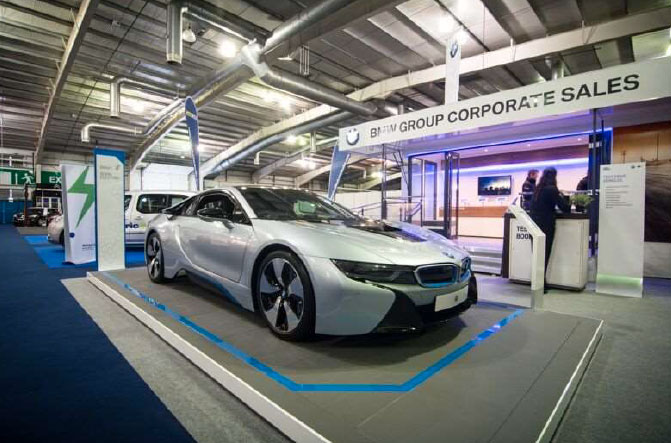 Figure 15 – BMWi8 Evolution Show. 2014 (Source: Public Sector Information (PSi) Ltd)
The content for plug-in vehicles on the Greener Scotland website was given a major update in September 2013. The website contains information on: the benefits of plug-ins; different types of vehicle; links to arrange test drives; grants and funding available; and support on charging, both at home and publicly available charge points.
Greener Scotland's marketing campaign, 'EVs are Go', was launched in tandem with the Roadmap. The campaign generated significant media coverage including the front page of the Metro newspaper. The campaign created nearly 450 million opportunities for individuals to see and hear about the plug-in vehicles with coverage generated estimated to be worth £2.4 million.
In 2016 Greener Scotland undertook field marketing activity with the 'Electric Cars Have Always Been Fun' campaign, which toured Dundee, Edinburgh, Aberdeen and Glasgow. The display invited participants to 'win an electric car for a year' and enlisted members of the public to participate in follow up research interviews.
The campaign was successful in providing visitors with new information around charging and car performance, with 78% of survey respondents saying they learned something new from their visit.[19] 78% also said the stand increased their interest in finding out more about plug-in vehicles.
The Electric Vehicle Network enables individuals and businesses considering adoption of plug-in vehicles to find and meet others who already drive a plug-in to seek advice. There were over 40 individual members and over 20 business members on the network during 2015/16 and the network was searched 1,820 times.
In addition to awareness raising, there is a need to develop specific skills and knowledge to support widespread adoption of plug-in vehicles. For example, mechanics need to know how servicing a plug-in vehicle is different to servicing a fossil-fuelled vehicle. A review of education and skills provision[20] found that the skills market is adapting to the emergence of plug-in vehicles. Courses and qualifications already exist for workers in the retail motor industry, their development often led by industry bodies. There is also evidence that plug-in vehicles are being embedded into wider mechanical and engineering courses in further and higher education.
Furthermore, with the workplace forecast to be the second most common charging location, the Switched on @Work programme was established in 2015 to support organisations interested in helping their employees identify the benefits of switching to ULEVs. This programme has been supported by complementary assistance in the form of interest free loans, driver training and grant funding for home and workplace charging infrastructure.
---