Switched On Scotland Phase Two: An Action Plan For Growth
Ministerial Foreword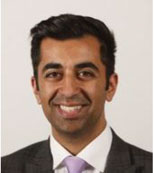 Our Switched On Scotland Plug-In Vehicle Roadmap, was published in 2013, establishing a vision that by 2050, we'll have freed Scotland's towns, cities and communities from the damaging emissions of petrol and diesel fuelled vehicles. The Roadmap also set out a clear strategy and a suite of actions to realise this vision.

Good progress has been made. Our ChargePlace Scotland network of electric vehicle (EV) charge points continues to grow and usage is increasing every year. We've provided funding to enable individuals and businesses to buy and recharge EVs and through our Switched On Fleets initiative, we've supported Scotland's 32 Community Planning Partnerships in introducing new EVs into their fleets.
The EV market is growing. The choice of EVs is increasing and technology is rapidly evolving, enabling longer all-electric journeys. We're also seeing a rising number of drivers and fleets making the switch away from fossil-fuelled vehicles.
This action plan focuses on continuing to support this growth in Scotland. It contains a set of 10 outcome-focussed actions covering the period 2017-2020, which will collectively help deliver three important impacts:
reducing the cost of owning and driving an EV;
making EVs a convenient fit with the needs and lifestyles of drivers; and
promoting a change in culture whereby EVs are widely recognised as a preferred alternative to fossil fuelled vehicles.
As with the Switched on Scotland Roadmap, this action plan has also been developed in collaboration with our E-cosse EV partnership, enabling direct engagement with a range of experts from across the EV community to help shape our policy and strategy in Scotland.
This action plan has also been informed by analysis and consultation on a suite of related Scottish Government strategies, such as Cleaner Air for Scotland, the Draft Climate Change Plan and the Draft Scottish Energy Strategy, confirming that the widespread adoption of EVs will not only help tackle climate change but also improve the quality of our air, support our thriving renewable energy sector and catalyse the creation of new jobs and business opportunities across the EV supply chain.
This action plan, is the next step in the long-term strategy established by the Switched on Scotland Roadmap, will help to sustain the considerable progress that has been achieved to date. I'd like to thank everyone who has contributed so far and I look forward to continuing to work together to make Scotland one of the best places in the world to drive an EV.
Humza Yousaf
Minister for Transport and the Islands
---