You must wear a face covering when using public transport in order to prevent the transmission of the COVID-19 virus. An exemption applies:
For children under 5 years of age, or
those with particular health conditions who cannot put on, wear or remove a face covering because of any physical or mental illness or impairment or disability or without severe distress.
There is no requirement to obtain evidence in the form of a letter from a doctor or government that you are exempt. If you have a condition which means you cannot wear a face covering you need only advise, if asked, that you cannot wear a face covering because you are exempt for one of the reasons listed above.
Types of face covering
You are expected to provide your own face covering. A face covering does not have to be a surgical or other medical grade mask but must be a facial covering of the mouth and nose.
Face coverings worn over the mouth and nose may include a scarf, face mask, protective visor, or any other type of appropriate covering.

It will not be acceptable to pull a shirt, blouse, jumper or coat up to try and cover your nose and mouth. If you choose to wear a face visor it must cover the nose and mouth completely.
When applying or removing the covering, it is important that you wash your hands first and avoid touching your face. After each use, you must wash a fabric face covering at 60 degrees centigrade or dispose of it safely.
If you are not wearing a face covering without a reasonable excuse, you will be in breach of the law and may be liable, on summary conviction, to pay a fine.
When you can remove a face covering
You may remove your face covering if you need to take medication or to eat or drink where reasonably necessary.
You should remove your face covering temporarily to comply with a request by a relevant person, such as a ticket examiner who needs to check identity in respect, for example, of a concessionary card.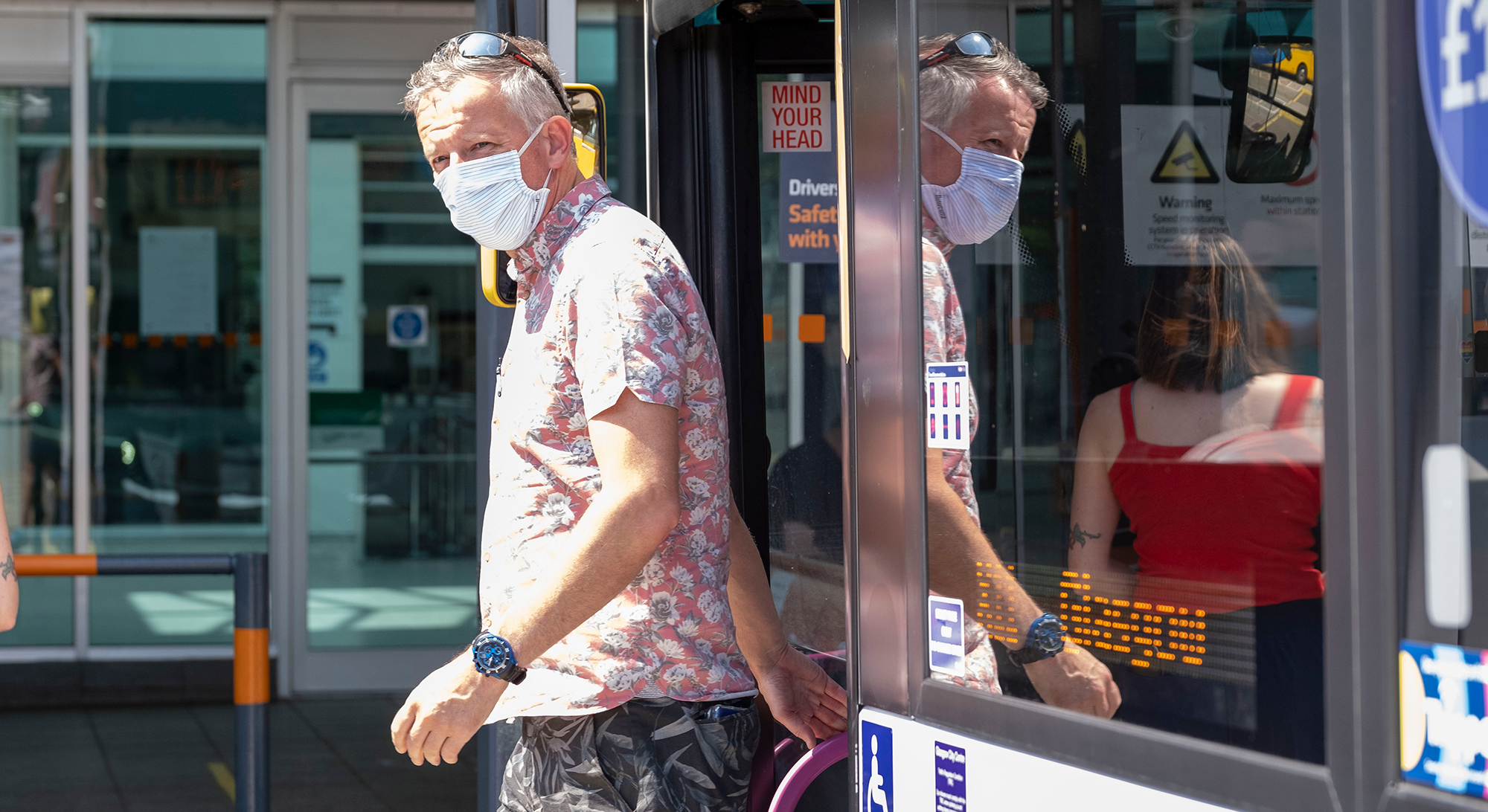 Useful resources
---