Roy Brannen
Chief Executive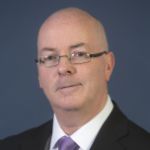 I took over as Chief Executive in November 2015 having held different positions in Transport Scotland since joining the Scottish Government in 1999. I am a Chartered Civil Engineer with over 25 years' experience in highways and transportation and a Fellow of both the Institution of Civil Engineers and the Chartered Institution of Highways and Transportation.
Mike Baxter
Director of Finance and Corporate Services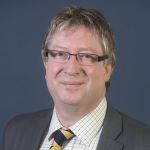 I joined Transport Scotland as Acting Director of Finance in January 2015 and was formally appointed in February 2015. Before joining Transport Scotland I was Deputy Director (Capital and Facilities) in Scottish Government Health and Social Care Directorates. I have also been a member of CIPFA's Executive Committee in Scotland.
My Directorate supports the operation and governance of Transport Scotland through the provision of core services and advice in respect of Finance, Human Resources, Learning and Development, Information governance, IT, Facilities, Health and Safety, TS Secretariat and Communications (corporate, digital and news). The Directorate provides a lead role on a range of corporate governance functions including risk management, the operation of the Audit and Risk Committee and corporate reporting requirements.    
Donald Carmichael
Director of Low Carbon Economy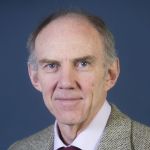 I am a career Civil Servant, having worked initially in Whitehall and then mostly for the Scottish Government in Edinburgh. My professional anchors are policy development and delivery, with significant experience of EU negotiation, domestic legislation and commercial discussions. My sectoral focus in the Senior Civil Service has included criminal justice, sea fisheries, community care, the historic environment, and transport policy. My current role centres on the promotion of low carbon transport technology, working across Scottish Government and with external partners to stimulate innovation and capture associated economic benefits. The main focus at present is on ultra-low emission cars and vans, reflecting the commitment in the 2017 and 2018 Programmes for Government. In practice, this involves direct grant-funding for vehicles and infrastructure and associated place-based innovation; together with wider collaboration around energy systems, economic opportunities, and skills development. The aim is to promote behaviour change and help develop the market – initially leading by example with public finance and guidance, while encouraging an appetite for commercial innovation and investment that will result in a mature market by the 2030s.
Hugh Gillies
Director of Roads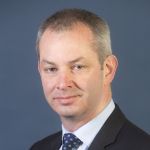 I have over 30 years' experience in roads and transportation. Prior to joining Transport Scotland I had a diverse career which took me north and south of the border while working in both the private and public sectors. I am a graduate of Edinburgh Napier University, a Chartered Civil Engineer, a Transport Planning Professional and a member of the Chartered Institution of Highways and Transportation.
Alison Irvine
Director of Transport, Strategy and Analysis
 I've worked for Transport Scotland for ten years, following 18 years working in the consultancy sector as a transport planner. I am responsible for the development of the new National Transport Strategy and setting the investment priorities for transport across Scotland through the second Strategic Transport Projects Review. I provide strategic transport planning advice to Scottish Ministers and assist Local Authorities in planning for the future.
My remit also includes providing analysis and research to support strategy and policy development which includes maintaining and publishing publication transport statistics, transport demand forecasting, transport appraisal guidance as well as transport research. Areas of responsibility include the Transport Bill, future mobility, climate change and transport's contribution to inclusive economic growth. My team also looks after the statutory and institutional frameworks for transport including the Regional Transport Partnerships and Scottish Roadworks Commissioner. I am a graduate of the University of Strathclyde and a Chartered Civil Engineer.
Laura Murdoch
Director of Bus, Accessibility and Active Travel
I joined Transport Scotland in September 2018, having worked in various roles at the Department for Education in Westminster, most recently on delivering the free schools programme. As well as central government, I have also worked at Tower Hamlets local authority in London on service review and improvement.
In my role I oversee the delivery of an ambitious policy agenda working with delivery partners to improve sustainable, accessible transport options and get the travelling public back on the buses, walking, cycling and wheeling. We also operate concessionary travel schemes for disabled, older and young people and are working with operators to ensure all journeys on Scotland's bus, rail, ferry, subway and tram networks can be ticketed or paid for using smart technologies.
Bill Reeve
Director of Rail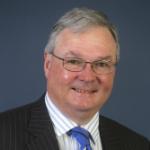 I joined Transport Scotland to establish its new rail team, following the devolution of rail powers to the Scottish Parliament in 2005. I have worked in a number of roles in Transport Scotland, and am now Director of Rail.
I have more than 30 years of experience of the passenger and freight transport industry, working in British Rail, the privatised rail industry, and as Director of Project Sponsorship at the Strategic Rail Authority prior to joining Transport Scotland.
My career has included front line production management; rail freight business development; policy and strategy development; management of franchise contracts; and major rail project sponsorship including new railways, rolling stock and service developments.
I am a Fellow of the Institution of Mechanical Engineers and recently served as Chairman of its Railway Division.
Michelle Rennie
Director of Major Transport Infrastructure Projects (MTRIPs)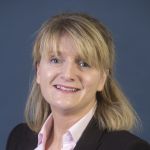 As Head of the Major Transport Infrastructure Projects Directorate, I am responsible for the design, development, promotion, procurement and construction of the motorway and trunk road programme and the Forth Replacement Crossing project.
I have a wide range of experience on infrastructure projects such as the M8 M73 M74 Motorway Improvements and the Aberdeen Western Peripheral Route/Balmedie to Tipperty NPD projects.
I am a chartered civil engineer and graduate of Queens University, Belfast.
Frances Pacitti
Director of Aviation, Maritime, Freight and Canals
I joined the Scottish Government in 2014, having previously practised as a solicitor specialising in planning and environment law. My current role builds on my experience and interest in infrastructure delivery as a means of supporting development, communities and place.
The aviation, maritime, freight and canals directorate represents a broad portfolio, covering multiple transport modes, commercial and community interests. I lead an experienced team who are committed to engaging with the business and communities that we serve, to improve connectivity across our islands and internationally.
Related content
View minutes of Senior Management Team meetings
---