Minutes of the meetings are available.
Roy Brannen
Chief Executive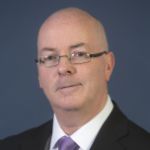 I took over as Chief Executive in November 2015 having held different positions in Transport Scotland since joining the Scottish Government in 1999. I am a Chartered Civil Engineer with over 25 years' experience in highways and transportation and a Fellow of both the Institution of Civil Engineers and the Chartered Institution of Highways and Transportation.
Bill Reeve
Rail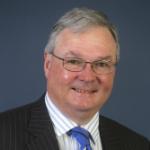 I joined Transport Scotland to establish its new rail team, following the devolution of rail powers to the Scottish Parliament in 2005. I have worked in a number of roles in Transport Scotland, and am now Director of Rail. I also lead our work introducing integrated smart ticketing across all public transport modes in Scotland.
I have more than thirty years of experience of the passenger and freight transport industry, working in British Rail, the privatised rail industry, and as Director of Project Sponsorship at the Strategic Rail Authority prior to joining Transport Scotland.
My career has included front line production management; rail freight business development; policy and strategy development; management of franchise contracts; and major rail project sponsorship including new railways, rolling stock and service developments.
I am a Fellow of the Institution of Mechanical Engineers and recently served as Chairman of its Railway Division.
Hugh Gillies
Director of Trunk Road and Bus Operations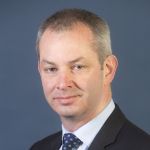 I became Director of Trunk Roads and Bus Operations in March 2016 and have over 25 years experience in roads and transportation, the last 10 of which have been with the Scottish Government and Transport Scotland.
Prior to joining TS I had a diverse career which has taken me north and south of the border while working in both the private and public sectors. I am a graduate of Edinburgh Napier University, a Chartered Civil Engineer, a Transport Planning Professional and a member of the Chartered Institution of Highways and Transportation.
I am keen on sport, whether watching from the armchair or taking part (though I need to spend more time cycling to improve my Caledonian Etape time).
Michelle Rennie
Director of Major Transport Infrastructure Projects (MTRIPs)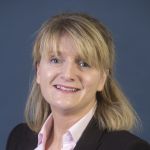 As Head of the Major Transport Infrastructure Projects Directorate, I am responsible for the design, development, promotion, procurement and construction of the motorway and trunk road programme and the Forth Replacement Crossing project.
I have a wide range of experience on infrastructure projects such as the M8 M73 M74 Motorway Improvements and the Aberdeen Western Peripheral Route/Balmedie to Tipperty NPD projects.
I am a chartered civil engineer and graduate of Queens University, Belfast.
Donald Carmichael
Director of Transport Policy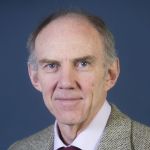 I am a career Civil Servant, having spent 10 years working for the Ministry of Defence in Whitehall before transferring to the Scottish Government in Edinburgh.
My Senior Civil Service postings have been in criminal justice, sea fisheries, community care, and Historic Scotland.
My current role includes a mixture of both policy and programme and project management.
On transport policy, I have oversight of constitutional reform, Scotland's National Transport Strategy, and the Regional Transport Partnerships. I also deal with specific policies such as climate change and sustainable transport; road safety; buses; and transport accessibility.
On programmes and projects, I oversee the National Concessionary Travel scheme, Scotland's Road Safety Framework and the Future Transport Fund. I also cover promotion and funding of low carbon vehicles, electric charging infrastructure, cycling infrastructure, and various education and marketing products through Road Safety Scotland.
Much of our work is characterised by working alongside external partners – for example, co-managing Scotland's Road Safety Framework, developing collaborative networks around our low carbon vehicle and sustainable transport initiatives, and supporting the Mobility and Access Committee for Scotland in the promotion of better accessibility.
Mike Baxter
Director of Finance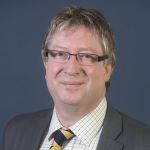 I joined Transport Scotland as Acting Director of Finance in January 2015 and was formally appointed in February 2015. Before joining Transport Scotland I was Deputy Director (Capital and Facilities) in Scottish Government Health and Social Care Directorates. I have also been a member of CIPFA's Executive Committee in Scotland.
As Director of Finance, Corporate and Analytical Services I oversee the Agency's corporate and business planning processes and am responsible for the financial management, monitoring and reporting of the Agency's spend. I am also responsible for a range of corporate services including Human Resources, Learning and Development, Facilities and Health and Safety as well as the Analytical Services Team which provides economic and statistical expertise and support.
I was born in Belfast but have lived in Scotland since I was 10 years old. I am a keen rugby supporter and am married with 2 children. My extra-curricular activities include fly fishing for trout, rock/blues music and playing the guitar (badly).
John Nicholls
Director of Aviation, Maritime, Freight and Canals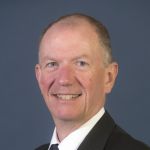 I took up my present position as Director of Aviation, Maritime, Freight and Canals on 10 September 2012, prior to which I worked in a range of roles within the Scottish Government, including health, resilience and fire policy.
Before moving to Scotland in 2003, I worked in the Department for Transport for over 15 years, in a variety of posts including aviation, Private Office, rail and disabled persons' transport.
---