Michelle Quinn
Interim Chief Executive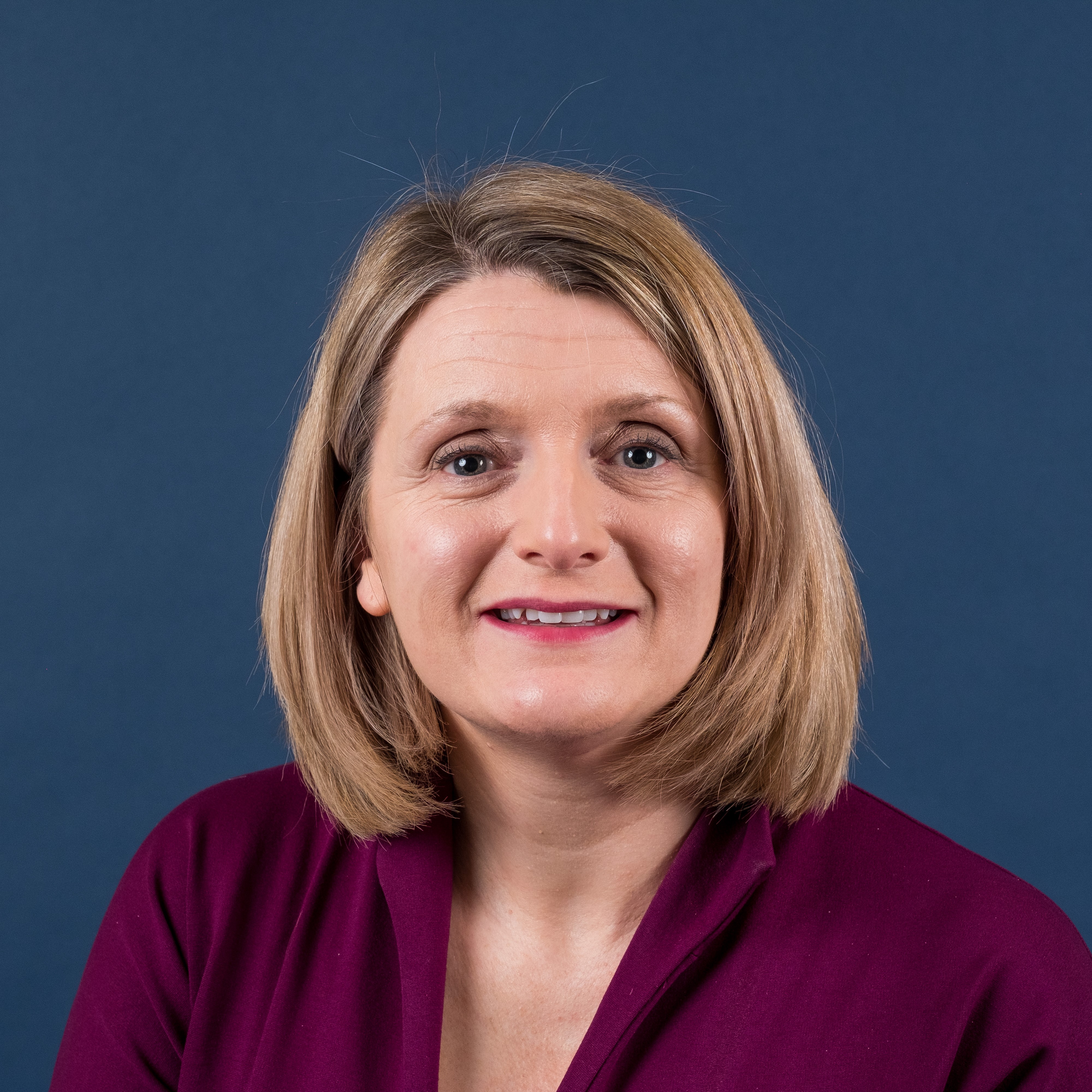 Michelle has held various policy and delivery posts across the Scottish Government. Having first joined Transport Scotland in 2006, she previously held the post of Director of Major Projects and was responsible for the design, development, promotion and construction of the motorway and trunk road programme, including the A9 Dualling Programme, the Queensferry Crossing, the M8 M73 M74 Motorway Improvements and the Aberdeen Western Peripheral Route/Balmedie to Tipperty projects.
Michelle is a Fellow of the Institution of Civil Engineers, a graduate of Queens University Belfast, and has completed the Major Projects Leadership Academy at Oxford University's Business School.
Stewart Leggett
Interim Director of Roads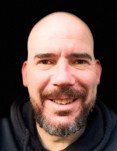 I'm a Chartered Engineer and have a BEng in Civil & Transportation Engineering. I joined Transport Scotland in 2005 and have enjoyed various roles in Roads, covering both delivery and policy responsibilities for Network Operations & Maintenance, Road Safety, Transport Resilience, Intelligent Transport Systems, Safety Cameras, Traffic & Travel Information, Incident Response, Winter Service and Transport Planning for Major Events. While working as Network Manager for Transport Scotland, I managed the trunk road term maintenance contracts. In 2021, I led on transport planning for 26th UN Climate Change Conference of the Parties (COP26) alongside colleagues from UK and Local Government.
Now, as Director of Roads, I have a strong focus on customer service. My objective is to deliver safe and efficient roads that enable sustainable economic growth while tackling climate change adaptation and mitigation. I've represented the UK on World Road Association Technical Committees and also represented Scotland on the Conference of European Directors of Roads on Road Safety.
Before returning to Scotland in 2004, I worked for a leading traffic and road safety consultancy in Vancouver, implementing the Insurance Corporation of British Columbia's road safety program. Prior to this, I worked in Ireland incorporating safety into many of the country's major road infrastructure projects. I have two school-age kids and love spending time with family in the outdoors.
Stuart Greig
Director of Low Carbon Economy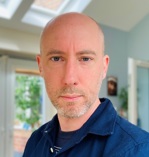 Having joined the Scottish Government in 2009, I've led policy
and reforms in the fields of Energy, Economic Development
and the Environment.
Prior to joining the Government, I worked in research and
regulation, with an emphasis on contemporary environmental challenges and sustainability; a journey that took me from the valleys of Wales to the lakes of western Alaska. 
I joined Transport Scotland in 2018, and my team is now at the centre of the Scottish Government's commitment to net zero, alongside an equally bold agenda to secure Scotland's place as global destination for innovation and investment in sustainable, zero emission mobility.
I hold a PhD from the University of Southampton, a surfboard whenever I can, and am working toward a Masters in being a Dad.
Fiona Brown
Interim Director of Transport Strategy and Analysis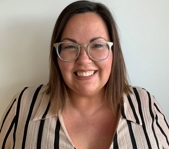 I joined the Scottish Government and Transport Scotland in 2013 and prior to that, I worked at one of the major engineering consultancies for 11 years as a transport planner. I focussed on local transport schemes, both designing and modelling then latterly was part of the London 2012 and Glasgow 2014 games transport planning teams. I then moved to Transport Scotland to work on more strategic and national matters. As well as all things transport appraisal and business cases, I have previously been responsible for data collection for Transport Scotland, the management and maintenance of the strategic road network in the northern half of the country and Traffic Scotland operations.
I have a degree in Civil engineering and an MSc in Transport Planning and Engineering. I am a Chartered Engineer, a volunteer with Women in Transport and lead for the transport planning graduate development programme in Transport Scotland.
As Director for Transport Strategy and Analysis, my portfolio represents a broad range of technical, analytical, policy and coordination areas, including: constitution and UK relations, child poverty and climate change; Just transition, Covid strategy, economic development, land-use and planning; Future of transport governance, public transport and demand from travel; and transport economics, statistics, modelling and research.
It's a broad and diverse portfolio and I am proud to lead a Directorate of highly skilled analysts and policy leads, as we strive for better cross-government working and collaboration, inclusive stakeholder engagement, evidence-led policy making, and to provide effective advice across our wide-ranging portfolio.
Bettina Sizeland
Director of Bus, Accessibility and Active Travel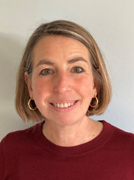 I recently joined Transport Scotland as Director for Bus, Accessibility and Active Travel (BAAT), having previously worked for the Scottish Government as Deputy Director for Culture and Historic Environment and before that, as Deputy Director for Tourism and Major Events.
I'm a chartered civil engineer and hold an MBA. Before my time in the Scottish Government, I worked for ten years overseas in Africa and Asia as an engineering adviser for the Department for International Development. Here, I worked on transport, water and building projects – working with communities to build roads, paths and bridges in Nepal, water points across East Africa and rebuild villages after the war in Mozambique.
Closer to home, I've been part of projects such Edinburgh's Usher Hall and Kings theatre refurbishment, Wester Hailes master planning,  Edinburgh City Centre redevelopment, NHS asset management and eHealth development.
As Director for BAAT, I oversee the delivery of an ambitious policy agenda, working with delivery partners to improve sustainable, accessible transport options and get the travelling public back to buses, walking, cycling and wheeling. My Directorate also operates concessionary travel schemes for disabled, older and young people and we're working with operators to ensure all journeys on Scotland's bus, rail, ferry, subway and tram networks can be ticketed or paid for using smart technologies.
Frances Pacitti
Director of Aviation, Maritime, Freight and Canals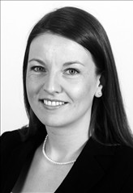 I joined the Scottish Government in 2014, having previously practised as a solicitor specialising in planning and environment law. My current role builds on my experience and interest in infrastructure delivery as a means of supporting development, communities and place.
The aviation, maritime, freight and canals directorate represents a broad portfolio, covering multiple transport modes, commercial and community interests. I lead an experienced team who are committed to engaging with the business and communities that we serve, to improve connectivity across our islands and internationally.
Bill Reeve
Director of Rail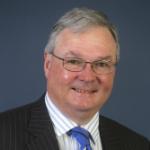 I joined Transport Scotland to establish its new rail team, following the devolution of rail powers to the Scottish Parliament in 2005. I have worked in a number of roles in Transport Scotland, and am now Director of Rail.
I have more than 30 years of experience of the passenger and freight transport industry, working in British Rail, the privatised rail industry, and as Director of Project Sponsorship at the Strategic Rail Authority prior to joining Transport Scotland.
My career has included front line production management; rail freight business development; policy and strategy development; management of franchise contracts; and major rail project sponsorship including new railways, rolling stock and service developments.
I am a Fellow of the Institution of Mechanical Engineers and recently served as Chairman of its Railway Division.
Lawrence Shackman
Director of Major Projects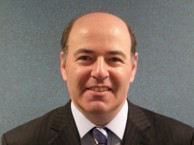 With more than 36 years' engineering experience, I was recently appointed as Transport Scotland's Director of Major Projects, responsible for projects such as A9 and A96 Dualling. I am also the Director of Purchasing.
This follows four years as Head of Rail Projects and Technical Services where I was responsible for the development and delivery of all rail projects in Scotland including the £120m Queen Street station redevelopment, upgrade of the East Kilbride line, reopening of the Levenmouth branch and delivery of the Plan to Decarbonise all passenger services in Scotland by 2035.
Before this, I was Project Manager for the iconic Queensferry Crossing, seeing the project through from inception to completion over an 11 year period, and I was awarded the Royal Academy of Engineering Major Projects Award in 2020 for this role.
I have extensive experience of project design, maintenance and construction, delivering many projects through management positions in Transport Scotland's network management and construction divisions. In my early career, I was a project manager with Thorburn Colquhoun, now AECOM, where I worked on the 45 mile long A14 M1-A1 link road.
I am a Fellow of the Institution of Civil Engineers (ICE) and the Chartered Institution of Highways and Transportation, and am also Transport Scotland's Supervising Civil Engineer responsible for the training of ICE graduates.
Kerry Twyman
Director of Finance and Corporate Services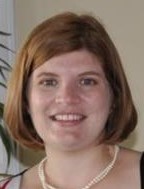 I took over as Director of Finance and Corporate Services in June 2021, moving across from the Scottish Government where I held a variety of finance and exchequer posts since joining in 2003.
I am a graduate of the University of St. Andrews with an MBA from the University of London and I am a Chartered Accountant with over 20 years' experience gained in both the public and private sectors.  
The Finance and Corporate Services Directorate supports the operation and governance of Transport Scotland, including providing core services and advice in the Finance, Human Resources, Learning and Development, Information governance, IT, Facilities, Health and Safety, Secretariat and Communications areas. It also plays a leading role on a range of corporate governance functions including risk management, the operation of the Audit and Risk Committee and corporate reporting requirements.
Hugh Gillies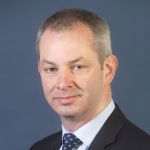 I have over 30 years' experience in roads and transportation. Prior to joining Transport Scotland I had a diverse career which took me north and south of the border while working in both the private and public sectors. I am a graduate of Edinburgh Napier University, a Chartered Civil Engineer, a Transport Planning Professional and a member of the Chartered Institution of Highways and Transportation.
Related content
---