Mission Zero for transport
Transport is the largest contributor to harmful climate emissions in Scotland. In response to the climate emergency, we're committed to reducing our emissions by 75% by 2030 and to a legally binding target of net-zero by 2045.
The scale of transformation required through decarbonisation is unprecedented.  We need to make fundamental changes, not only in how and why we travel, but also in the sectors that support zero emission mobility – from energy generation and transmission through to vehicle manufacturing and energy storage solutions.
Scottish industry and academia were some of the first to respond to this challenge. We continue to invest strategically to maximise the economic benefits for communities, businesses and industry. As we transition to a net-zero economy, Scotland is becoming a globally important destination for innovation and investment in zero emission mobility.
Our world-leading climate change targets provide an opportunity. Scotland can benefit from being the first to design the low-carbon transport solutions all countries will require.
As the host country of COP26 in November 2021, Scotland demonstrated its international leadership by signing no fewer than five international declarations relating to the decarbonisation of transport. This includes being the first country in the world to sign the Climate Group's public sector fleets pledge.
To deliver a green recovery from the COVID-19 pandemic, while at the same time responding to the global climate emergency, we're taking a mission-led approach to ensure that:
Scotland is at the forefront of markets for zero emission mobility
Scotland is the global destination for innovation and investment in sustainable, zero emission mobility
People and places benefit fairly from the shift to sustainable, zero emission mobility
We cannot achieve this alone. Through our Low Carbon Economy Directorate, we will work to achieve this shared goal through new collaborations, transitioning to zero-emission transport with the help of partners in a fair and accessible way.
---
Insight, innovation and supply chain
Scotland is uniquely placed to expand its base of high value manufacturing across transport modes, supporting a workforce skilled in maintenance, installation, systems integration and engineering.  By capitalising on Scotland's strengths in energy, natural capital and innovation, we can put ourselves at the forefront of growing global markets.
With our Enterprise partners, we are investing in the products, infrastructure and skills of the future, today. Our broad support for innovation has an emphasis on development and testing for heavy and niche vehicles, energy system integration, rail, aviation, drivetrains and  battery innovation. In line with our Climate Emergency Skills Action Plan, coordinated through Skills Development Scotland, we are investing in zero-emission skills for our current and future workforces.
Key actions:
In July 2021 we published a joint report on the future of public electric vehicle infrastructure. It sets out how Scotland can grow, attract investment and expand charging provision. In June 2023 we subsequently published a Vision for Scotland's public electric vehicle charging network. A new £60m EV Infrastructure Fund has been launched aimed at enabling local authorities to develop and deliver partnerships with the private sector to further grow the network over the next 4 years.
We're bringing together industry, enterprise and academia through technology innovation centres and clusters in zero emission mobility such as the Michelin Scotland Innovation Park (MSIP).
We are supporting the production of Scotland's first hydrogen-powered train, together with Scottish Enterprise and the Hydrogen Accelerator. This will boost the Scottish rail supply chain, advance green technology, and provide a development platform for technology providers and academics. It will be demonstrated at COP26 in November 2021.
We are delivering a major skills initiative, focussing on skills for working with ultra-low emission vehicles (ULEVs) and low carbon heavy duty vehicles, including the use of hydrogen for transport. Find out more about our report on ULEV Skills in Scotland and our work with training providers.
Our complementary work on the Heavy Duty Vehicles programme, together with Scottish Enterprise, will map supply chains in Scotland, identify opportunities, and stimulate the Scottish economy.
---
Investment and incentives
(Video used with permission from SP Energy Networks. Transcript and audio described versions available at their website.)
We support strategically coordinated investment in our public charging network and other infrastructure that promotes range confidence and encourages the uptake of zero-emission vehicles.
We are also incentivising the uptake of ultra-low and zero-emission vehicles in a way which supports the sustainable travel hierarchy outlined in our National Transport Strategy – and allows people and communities to access the benefits of modern vehicles at a range of price points.
Key actions:
We've invested over £65 million to grow Scotland's accessible public electric vehicle charging network – ChargePlace Scotland.
To help the public sector lead from the front, we've invested over £60 million in 3500 vehicles across the public sector fleet.
We've provided over £85m through our Low Carbon Transport Loan to help people and businesses make the switch to ultra-low emission vehicles. We're the first to extend this loan to cover used electric vehicles, allowing access at a range of price points.
We're working with housing associations and other community groups to fund zero-emission car clubs. We've already invested over £918,000, providing affordable access to modern zero-emission vehicles while reducing the need for personal car ownership.
We've invested £113 million to support the roll out of zero emission buses. 
We're investing £7 million in two new transport innovation projects. They will focus on innovations for decarbonising heavy duty vehicles. One will be based at the LOCATE facility at the Michelin Scotland Innovation Parc in Dundee. The other will be based at the Power Networks Demonstration Centre, part of the University of Strathclyde.
By 2030 we will phase out the need to buy new petrol and diesel cars and vans. We will complete this phase out in our public sector fleet by 2025, by developing new financing and delivery models for public charging infrastructure. We continue to engage with industry to identify opportunities to attract private sector investment.
In July 2021 we published a joint report on the future of public electric vehicle infrastructure. It sets out how Scotland can grow, attract investment and expand charging provision. A new £60m EV Infrastructure Fund has been launched aimed at enabling local authorities to develop and deliver partnerships with the private sector to further grow the network over the next 4 years.
In May 2022, we published the Zero Emissions Energy for Transport (ZEEfT) Report and Interactive tools, which provide forecasts of demand for renewable electricity and hydrogen by Scotland's Transport sector up to 2045. The forecasts suggest the transport sector's renewable energy demand will be well within what the energy sector is expected to generate. If you would like access to the data and assumptions behind these forecasts so you can apply them to particular regions or make changes for your own analyses, please contact info@transport.gov.scot.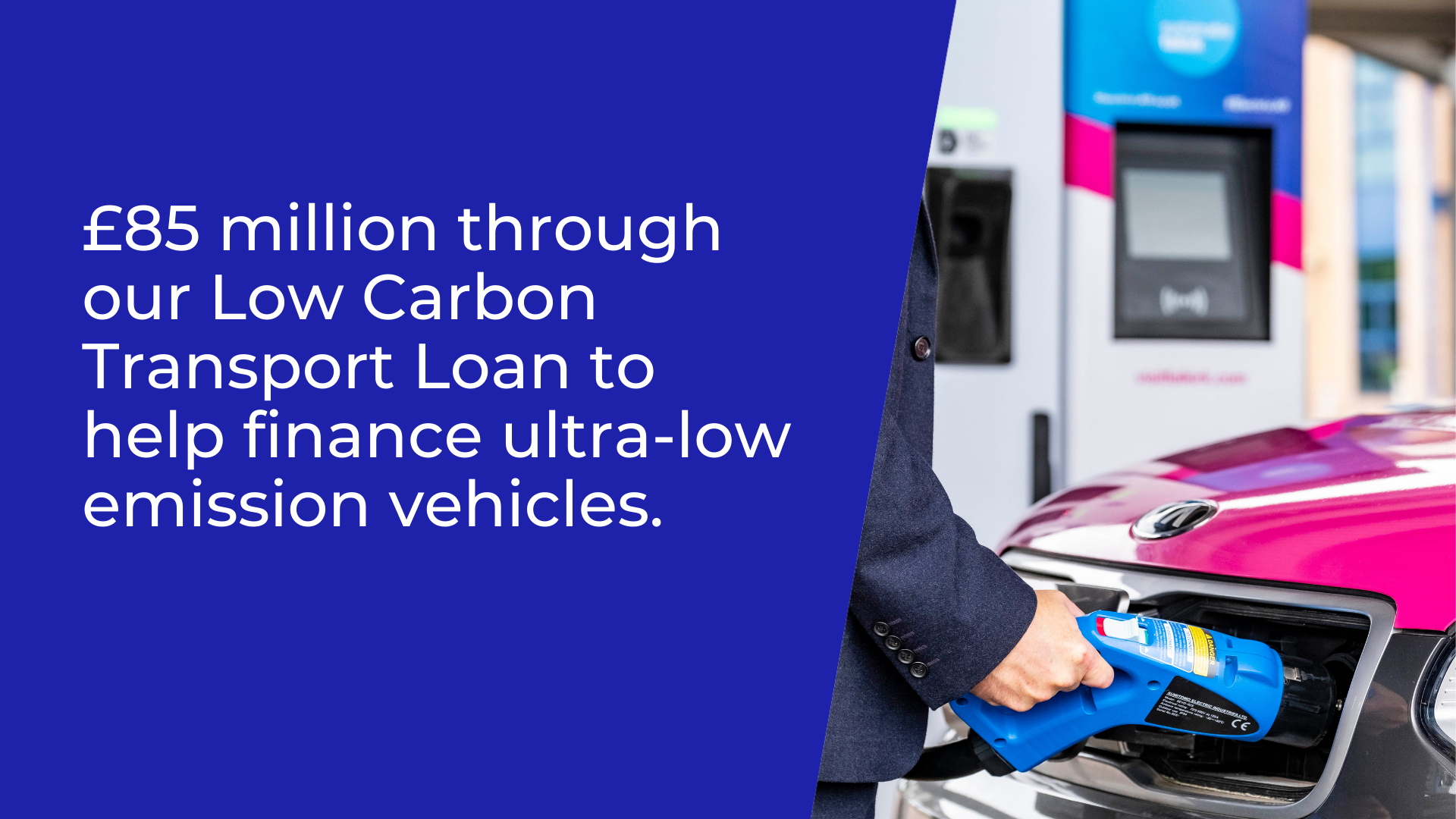 ---
Industry
We work with industry, leading the way to zero emission mobility while ensuring that consumers and businesses benefit from affordable, reliable and accessible infrastructure to support the transition.
Our Automotive Industry Advisory Group (IAG) - comprising senior representatives from key industries, academic institutions, the Scottish Government, Transport Scotland and economic development agencies – considers challenges for decarbonising the sector. The IAG provides expert advice and a strategic focus on the direction of future policy and investment. Through the IAG, we are focussing on opportunities for sustainable growth in Scotland's automotive sector within the net- zero transition.
Our work with industry is in line with our Vision for Trade principles of inclusive growth, wellbeing, sustainability, a just transition to net zero and good governance, as well as our plan for Scotland as a trading nation. We are therefore working in partnership with businesses to create the right trading environment for a wellbeing economy, to encourage growth in exports, and to fully exploit trade opportunities.
Key actions:
We've established the IAG, supported by a joint secretariat with Scottish Government, Scottish Enterprise and KPMG.
Our Bus Decarbonisation Taskforce which brought together senior leaders from bus, energy, and finance sectors, co-designed a pathway to zero-emission buses across Scotland. To support the bus and finance sectors take forward the actions in the pathway, we ran the £500k Market Transition Scheme.
Guides for Connecting fleets have been co-authored and published by Scotland's two electricity Distribution Network Operators (DNOs); Scottish Power Energy Networks, and Scottish and Southern Electricity Networks. These identical guides provide useful information for fleet operators transitioning to zero emissions and set out the process for EV fleet operators to connect their fleets to the electricity grid.
Introductory guidance to purchasing, owning and operating battery-electric fleets has been published by Zenobe. This guide enables fleet operators to begin planning their transition to zero emissions.
Our Zero Emission Truck Taskforce comprising leaders from across road haulage and logistics operators, manufacturing, energy, and finance sectors, is working collaboratively to set out the steps required to enable a swift and just transition to new technologies, identifying where further development is required and exploring new business models.
---
International collaboration
Zero Emission Vehicle targets

Image used with permission of the Under2 Coalition - Timeline showing targets:
phasing out need for new petrol or diesel light commercial vehicles in public bodies by 2025
phasing out need for any new petrol or diesel vehicles in public sector fleets by 2030
phasing out need for new petrol or diesel cars or vans by 2030.
---
We believe that the best way to tackle the global climate emergency is for all nations to work together, exchanging ideas and agreeing shared actions.
That's why Transport Scotland has taken a leading role in the Under2 Coalition's Zero Emission Vehicles (ZEV) Community since 2020 and in 2019 joined the Transport Decarbonisation Alliance (TDA), a coalition of countries, cities and companies working towards net-zero transport ahead of the 2050 Paris Agreement target.
Through these partnerships, we share best practice, allow peers learn from each other and demonstrate Scotland's leadership in global transport decarbonisation.
Scotland's strong policy and investment environment, financial incentives, innovation and skills base also make Scotland uniquely well-placed for inward investment in zero emission transport.
---
Key partners and how we work together
Achieving our goals and supporting a green recovery requires effective partnerships between government, industry and academia – here in Scotland, and internationally.
We work with:
Insight and innovation
Investment and incentives
Industry
International Collaboration
---
Transcript - Mission Zero video
Scotland's 'Mission Zero' is investing in a net-zero transport system
With ambitious targets to reduce transport carbon emissions by 56% by 2030
And to decarbonise completely by 2045
So we're providing £2 billion for our Low Carbon Fund to support low emission technologies like hydrogen powered transport
We're investing £500 million over five years to support Active Travel initiatives across Scotland
We're committed to reducing car kilometres by 20% by 2030
And to fully decarbonising flights in Scotland by 2040
We're investing £100 million to transform Scotland's bus fleet to fully electric and hydrogen
With our new Scottish Ultra-Low Emissions Bus Scheme helping to accelerate the programme
We're also incentivising people and businesses to access new and used electric vehicles
And delivering a publicly available charging network across the country
We're investing in innovation and developing zero-emission skills
And engaging internationally – promoting our world-leading targets and sharing learning
Our collaborative approach will help Scotland thrive in a new zero emission economy
---
Skills baselining
Since 2019, we have been commissioning reports in each of the highest emitting transport sectors to identify the skills gaps and skills shortages. Following on from earlier studies looking at Ultra Low Emission and Heavy Duty Vehicles, further studies have been completed, examining the rail, aviation and maritime sectors.
The decarbonisation of transport will require skills that are common across the five transport sectors. The research findings will become the foundation for skills activity, delivered by partners across Scotland to support the decarbonisation of the transport sector. Key skills gaps include hydrogen production challenges and electrical infrastructure charging skills.
For a more detailed survey of the challenges facing individual sectors please read the following reports:
A report for the rail sector was also commissioned in 2019 but not by Transport Scotland and is not linked here, however its evidence is being used by officials.
---