Travel advice as Christmas approaches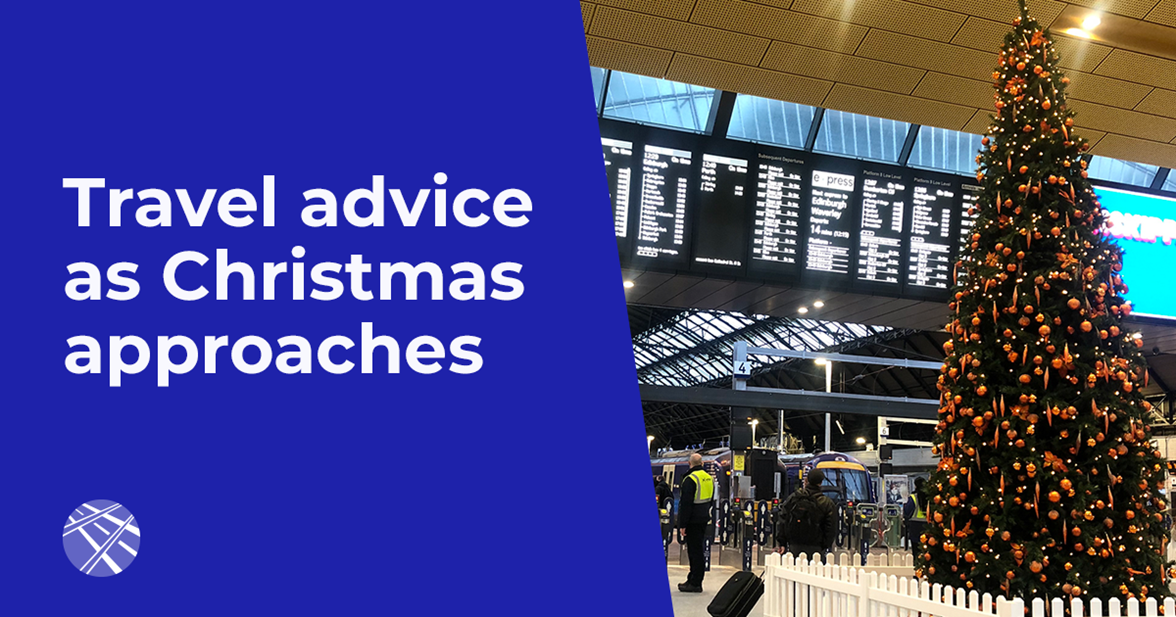 Transport Secretary Michael Matheson has stressed the importance of checking travel regulations and booking in advance for any travel over the festive period.  
All 11 local authority areas in level 4 will today move to level 3 restrictions and as part of these measures, non-essential retail businesses can re-open.
People are being encouraged to carefully consider their need to travel over the festive period and if they do decide to travel, to book in advance.
Travel restrictions continue to be a vital part of keeping the country safe, nobody in a level 3 area should travel outside their local authority area, except for very specific purposes, and no one should travel into level 3 or 4 areas unless for very specific purposes.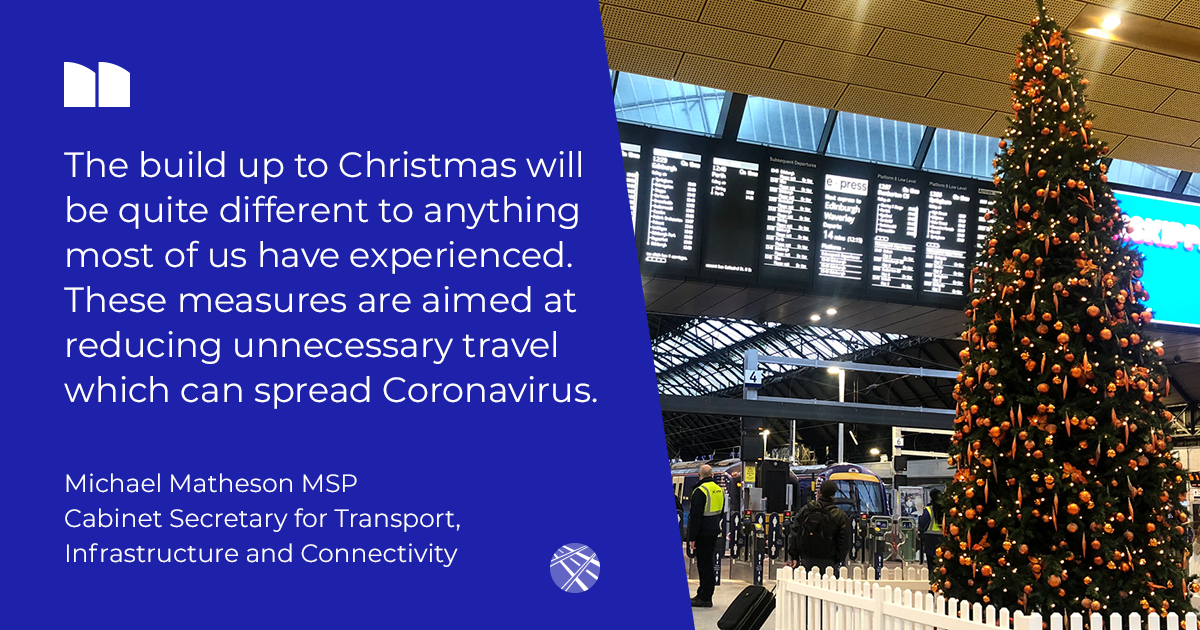 Cabinet Secretary for Transport, Infrastructure & Connectivity, Michael Matheson said:
"The build up to Christmas this year will be quite different to anything most of us have experienced before.
"I am encouraging people to support your local high street as shops and hospitality businesses in many areas open their doors again.
"With changes in protection levels coming into force today and while people are making preparations for Christmas, it is the right time to remind people of the travel restrictions that are in place.
"The regulations mean people in level 3 or 4 areas must not travel outside of their local Council area without a good reason, and non-essential shopping is not listed as an essential reason. These measures are aimed at reducing unnecessary travel which can spread coronavirus (COVID-19) between communities.
"The transport network is prepared for winter and is ready to support those who need to make journeys for work or other valid reasons.
"Planning ahead is important in winter, especially so this year. People can stay up to date with what's happening on the trunk road network via Traffic Scotland. While Traveline and transport operators provide up to date information across public transport.
"For those people that do have to travel they should follow the safe travel guidance – wear a face covering, keep a safe distance from others and follow good hand hygiene.
"At this time some people may be thinking about travelling during the festive period between 23 and 27 December when travel restrictions will be relaxed across the UK. People should carefully consider their need for travel during this period - just because you are able to travel during this time, doesn't necessarily mean that you should.
"If you do decide to travel I would strongly urge you to book in advance, allow time for your journey, avoid busy times and always follow the safe travel and car sharing guidance. Once you arrive at your destination, check and follow the local restrictions relevant to the area you are in."