Carbon reduction on roads
Overview
The Scottish Government aims to reduce carbon emissions from the road transport sector.
Low Carbon Vehicles
The Scottish Government has committed to almost complete decarbonisation of the road transport sector by 2050.
Switched on Scotland
Switched On Scotland: A Roadmap to Widespread Adoption of Plug-in Vehicles sets out a vision that Scotland's towns, cities and communities will be free from the damaging effects of petrol and diesel vehicles by 2050.
The report was developed by the Scottish Government in partnership with experts from industry, academia and environmental bodies.
The roadmap outlines our plan to drive forward the uptake of electric vehicles in Scotland and was published on 12 September 2013.
Analysis is presented which illustrates that electric and plug-in hybrid electric vehicles (EVs /PHEVs) will make a substantial contribution to this ambition.
This will be motivated by Scotland's world-leading climate change targets and commitments to improve local air quality and noise pollution. The potential economic opportunities and the contribution of plug-in vehicles to Scotland's renewable energy targets are also recognised.
Switched on Scotland refresh
Recognising the rapid pace of change in technologies and markets for plug-in vehicles, the Switched On Scotland Roadmap includes a commitment to review early progress and identify any areas in which further action is required.
As a first phase in this process, Transport Scotland published a Roadmap Review on 7 November 2016. The Review takes a detailed look at progress since 2013, against the goals and actions contained in the Roadmap.
The Review is also being used to help inform engagement and consultation with the E-cosse plug-in vehicle partnership, which comprises more than 150 different organisations. The outcomes of this engagement will feed into the development of a refreshed plug-in vehicle action plan, which will be published by Spring 2017.
For any questions relating to the Review document or the refresh of the Switched On Scotland Roadmap, please email us.
Electric vehicles & energy systems
A key goal identified in the Switched On Scotland Electric Vehicle Roadmap is to ensure that as an increasing number of electric and plug-in hybrid vehicles enter the market, the electricity grid is sufficiently robust and well-managed to accommodate any changes in demand. A further key opportunity is to fully realise the potential of plug-in vehicles to support the development of a cleaner and smarter energy system.
Transport Scotland, working with Urban Foresight,  has therefore undertaken research to review the interaction between energy systems and electrified road transport. This supports the Scottish Government's twin ambitions of encouraging widespread adoption of plug-in vehicles and developing a secure, sustainable and affordable electricity grid.
A report summarising the findings of this research is published on 28th July 2016 and is available to download. The report draws on desk research, interviews and findings from two workshops that brought together over 30 participants from across the public and private sector.
The report will feed directly into the Scottish Government's development of a new Scottish Energy Strategy (due for publication in summer 2017) and Transport Scotland's refresh of the Switched On Scotland Roadmap (due to be published early 2017). Continued engagement with stakeholders will be vital as we move forward.
E-cosse partnership
The E-cosse partnership played a key role in the development of the Switched On Scotland report. Launched in March 2012, the partnership consists of the Scottish Government along with experts from industry, academia, environmental bodies and local authorities.
Read more about E-cosse.
Advice on Low Carbon Vehicles
Choosing the right vehicle and driving in the most economical way can make a significant reduction in the level of emissions from transport.
Low carbon vehicles (LCVs), more efficient vehicle engines and alternatively fuelled vehicles can also help reduce transport sector carbon emissions.
Visit Greener Scotland for more information on electric cars and details on how to arrange a test drive.
Information on buying an efficient car, eco driving and energy saving tips can also be found at the Energy Saving Trust.
Electric vehicle grants for motorists
Motorists purchasing a qualifying ultra-low emission vehicle can receive a grant towards the cost from the UK Government, up to a maximum of £4,500.
Where can I charge my electric vehicle?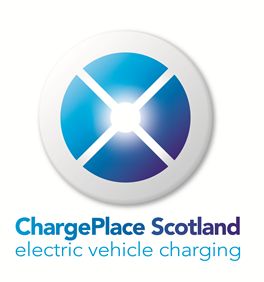 The Scottish Government has established ChargePlace Scotland – a network of charging points across the country.  The network currently comprises over 600 publicly available charge points and is operated by Charge Your Car (CYC) Ltd.
Enquiries can also be made to Electric_Vehicles@gov.scot
Hydrogen and fuel cell technology
Hydrogen fuel cells combine compressed hydrogen with oxygen (from the air) to produce electricity. They can be used to power electric vehicles – either as the primary power source, or as a battery range extender, with the only tailpipe emission being water vapour.  Fuel cells should be seen as a complementary technology to batteries as both are likely to play a part in the transport sector's decarbonisation.
Transport is not the only sector where hydrogen is a useful resource. It can be used for heating and power applications and as a feedstock for chemicals production, such as fertiliser for agriculture.  In future, we expect to see combined uses within projects that have multiple benefits for the environment and local communities.
Hydrogen can be made from natural gas or other fossil fuels, but if it is made from  sustainable sources, (such as biogas, or by using renewable energy to "split" water molecules into hydrogen and oxygen gases), then the production process is also very green.  In fact, the creation of hydrogen using Scotland's plentiful renewable resources will also be hugely beneficial to the energy sector as a means of storing renewable energy and helping to balance demand on the grid. Hydrogen can be stored indefinitely in compressed form. It can be transported from the point of production to the point of use in "tube trailer" trucks, or piped just like our natural gas supply.  In fact hydrogen may be injected into the existing gas grid in future – helping to increase the decarbonise it, whilst also increasing its domestically sourced content.
Hydrogen fuel cell vehicles (HFCEVs) have a far greater range than most of today's pure battery EVs. They can also be refuelled in a similar time to a petrol or diesel vehicle.  However hydrogen is not limited to fuel cells…it can also be burned in specially converted petrol and diesel engines again producing mainly water vapour The lack of an existing nationwide refuelling infrastructure is currently a barrier to hydrogen vehicle use, but roll-out of refuelling stations will need to be carefully matched to need.  
HFCEVs are available to buy right now, with a small number of car, light van, and bus types on offer. Several large car manufacturers will be launching HFCEV models in the coming months.  These currently come at a high price premium, but volume production should see price reductions. Significant developments in refuelling infrastructure will also be required to support their wider introduction, but some exciting developments are already underway in Scotland:
Aberdeen is leading the way with a green production and refuelling station already up and running (since early 2015), with a second one due  to be operational in mid-2016. The city also has a fleet of hydrogen-fuelled vehicles, including buses, light vans, and (in a world first), HFCEVs will soon be available to the public to drive, through the city's "Co Wheels" car club.  
Fife will soon be "joining the club" – with a hydrogen refuelling station directly connected to a wind turbine at the Levenmouth Community Energy Project. This will power a fleet of low emission vehicles for use by the council and community groups, including a pair of hydrogen fuelled refuse trucks - another world first for Scotland.
Orkney's "Surf and Turf" project will soon see hydrogen produced on the islands from surplus wind generation capacity, with it being used to power vessels in Kirkwall harbour.  In future this facility could be evolved to include hydrogen road vehicles.
Transport Scotland works closely with the Scottish Government's renewable energy team and also the Scottish and Highland & Islands Enterprise agencies, to support and fund the introduction of hydrogen technology – in projects such as those mentioned  above. Transport  Scotland is also an active member of several groups and projects at both UK and EU levels, sharing knowledge, expertise and emerging research findings on hydrogen`s potential in transport.  
Biofuels and other alternative fuels
Biofuels are fuels produced from a range of organic material – they can be both liquids and gases and can be used in wider applications than transport, primarily heating and power generation. Sustainable biofuels are derived from waste streams such as animal tallow or used cooking oil, with novel sources such as seaweed or algae also being researched.
Many biofuels are produced from crops such as wheat, maize, rapeseed, or sugar cane. However, the need to grow these crops can have unwanted effects in agriculture that undermine the carbon benefits and lead to food price rises.  The main fuels currently in use in Scotland are bio-ethanol and bio-diesel. These are blended into most standard fuel in small percentages.
The increased use of alternative fuels will help reduce the carbon footprint of petrol and diesel fuelled vehicles and improve local air quality.  Some alternative fuels, such as biodiesel from waste oils are well understood, but others involve relatively new and complex technologies to create synthetic fuels. These require further research and development before their uptake can be accelerated.
Transport Scotland is working with Scottish Enterprise and Zero Waste Scotland  in funding the Scottish Biofuel Programme, which offers expert advice and support to companies in the sector in Scotland.
Car Clubs
Transport Scotland has funded the Developing Car Clubs in Scotland Programme since 2010. Car Clubs have been shown to reduce emissions, both by the fuel efficiency of the vehicles and by individuals reducing the mileage that they drive.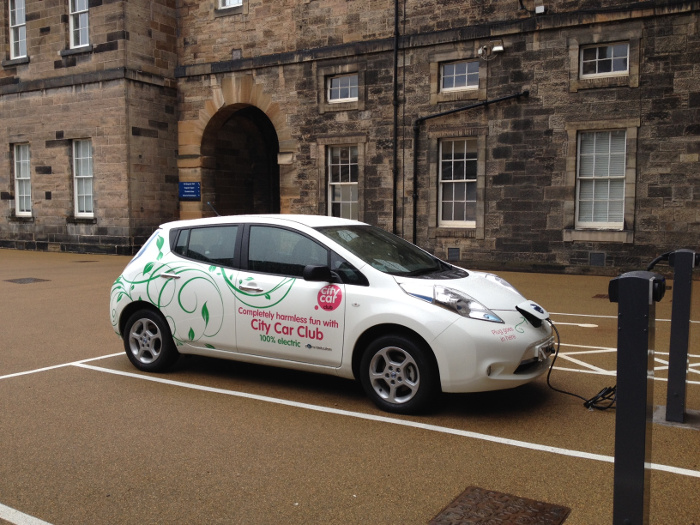 Car Clubs can be useful both for individual members, by providing low cost access to a car or van and for organisations by providing an alternative to pool cars and grey fleet (where employees cars are used for business journeys).
The programme aims to:
To reduce carbon emissions from transport, and improve air quality in towns and cities;
To reduce private car dependency by expanding the network into towns and cities across Scotland;
To contribute the wider public use of electric vehicles by increasing the number and usage of electric vehicles in the car club fleet;
To work with public transport operators to integrate car clubs with their services;
To reduce the barriers to car club membership – including working with operators to make it easier for members of one club to book a car from another;
To contribute to the strengthening of rural communities and reduction of transport poverty through the development of car clubs in small towns and rural communities across Scotland.
The latest information can be found on the CarPlus website.
Electric vehicles
The E-cosse partnership aims to promote the take up of electric and plug-in hybrid electric vehicles (EVs) in Scotland.
Its members include the Scottish Government, along with experts from industry, academia, environmental bodies and local authorities.
Launched in March 2012, it played a key role in the development of Switched On Scotland: A Roadmap to Widespread Adoption of Plug-in Vehicles.
The E-cosse partnership is also playing a key role in the refresh of the Switched On Scotland Roadmap. As a first phase in the refresh process, Transport Scotland published a Roadmap Review on 7 November 2016, taking a detailed look at progress since 2013, against the goals and actions in the Roadmap.
More information on the partnership is available on the E-cosse website.
Stakeholder consultation
E-cosse forums have been an important mechanism for engaging a wide range of stakeholders from across the plug-in vehicle community. As of December 2016, fourteen forums have taken place on topics as diverse as:
Integrating plug-in vehicles into fleets
Local incentives
Communications and outreach
Development of the market
Energy systems
There have been over 600 total attendees at the forums, representing over 150 different organisations
Low carbon travel and transport
A third round for the European Regional Development Fund (ERDF) Low Carbon Travel and Transport (LCTT) Challenge Fund is now open and available for applications via the Energy Saving Trust website.
A total of £13.25 million of ERDF and Scottish Government funding is available in this third round to help deliver innovative active travel and low carbon transport hubs as well as paths.
£8.4 million has been provided through ERDF and this investment will continue to help people and communities throughout Scotland to benefit from further sustainable and greener travel options and help further strengthen Scotland's contribution to global efforts to prevent damaging climate change.
Applications are being sought for projects with eligible costs from public, community and third sector organisations. For this round, eligibility criteria have also been tailored to broaden the range of application and to encourage applications that will benefit rural communities.
The minimum threshold for total eligible projects costs is £250,000 with no threshold for maximum project cost. While match funding is required, applications can cover 70% or 80% of the total project costs depending on location.
As the lead partner, we aim to deliver a Low Carbon Travel and Transport programme which consists of the following operations:
Active Travel hubs will provide focal points for cycling and walking routes. The specifics of each hub will be tailored to the location and based upon need but will typically include:
Bike library initiatives/bike hire
Safe and secure facilities for personal bikes
Bike repair/maintenance facilities
Improved links to public transport
Local path networks
Travel information
Associated outreach activity
Low Carbon Transport hubs will provide refuelling facilities for a range of alternative fuels and transport modes. We envisage that the locations and composition of these hubs will be determined by local circumstances and demand but typically are likely to include a mixture of low carbon vehicle refuelling infrastructure, such as electric vehicle charging points and hydrogen refuelling stations.
Additional information
Round 1 of the fund was launched on 19 December 2016, and closed for applications on 28 February 2017.
A second round of the fund was launched on 25 October 2017 and closed on 19 January 2018. A third round is now open, launched on 29 July 2019 with application deadline of 25 October 2019.
The Energy Saving Trust website has more information on the LCTT Challenge Fund, including details on previous round projects being supported, frequently asked questions, as well as application and guidance materials for Round 3 and dates for webinars and surgery events.
State aid and the LCTT fund
We have discussed the potential activities within the LCTT programme with the Scottish Government's State Aid Unit and ERDF team. The State Aid Unit notified a General Block Exemption Regulation scheme covering various articles that should cover most operational activities where state aid is considered to be present.
All activities will need to be assessed on a case by case basis and we will liaise with the State Aid Unit when necessary.
Read more about state aid rules and regulations.
Contact and links
If you have any questions about the LCTT Challenge Fund, please email lctt@est.org.uk or visit the Energy Saving Trust website.
The Scottish Government website has more information on all projects supported under the ERDF 2014 - 20 programme.
Local Authority Installation Programme
The Local Authority Installation Programme is our annual funding programme which further develops the ChargePlace Scotland network so that EV drivers can confidently travel throughout Scotland – across urban and rural locations.
Grants awarded (Monday 17 June 2019)
| Local Authority | Amount |
| --- | --- |
| Aberdeen City Council | £300,000 |
| Aberdeenshire Council | £355,000 |
| Angus Council | £270,000 |
| Argyll & Bute Council | £150,000 |
| Clackmannanshire Council | £150,000 |
| Dumfries & Galloway Council | £250,000 |
| Dundee City Council | £250,000 |
| East Ayrshire Council | £300,000 |
| East Dunbartonshire Council | £250,000 |
| East Lothian Council | £200,000 |
| East Renfrewshire Council | £150,000 |
| Edinburgh Council, City of | £200,000 |
| Falkirk Council | £175,000 |
| Fife Council | £590,000 |
| Glasgow City Council | £0 |
| Highland Council, The | £800,000 |
| Inverclyde Council | £150,000 |
| Midlothian Council | £160,000 |
| Moray Council | £150,000 |
| North Ayrshire Council | £250,000 |
| North Lanarkshire Council | £225,000 |
| Orkney Council | £180,000 |
| Perth & Kinross Council | £250,000 |
| Renfrewshire Council | £310,000 |
| Scottish Borders Council | £250,000 |
| Shetland Council | £150,000 |
| South Ayrshire Council | £250,000 |
| South Lanarkshire Council | £500,000 |
| Stirling Council | £150,000 |
| West Dunbartonshire Council | £170,000 |
| West Lothian Council | £320,000 |
| Western Isles / Eilean Siar Council | £150,000 |
| Total | £8,005,000 |