Introducing the National Transport Strategy
by Michael Matheson MSP
Cabinet Secretary for Transport, Infrastructure and Connectivity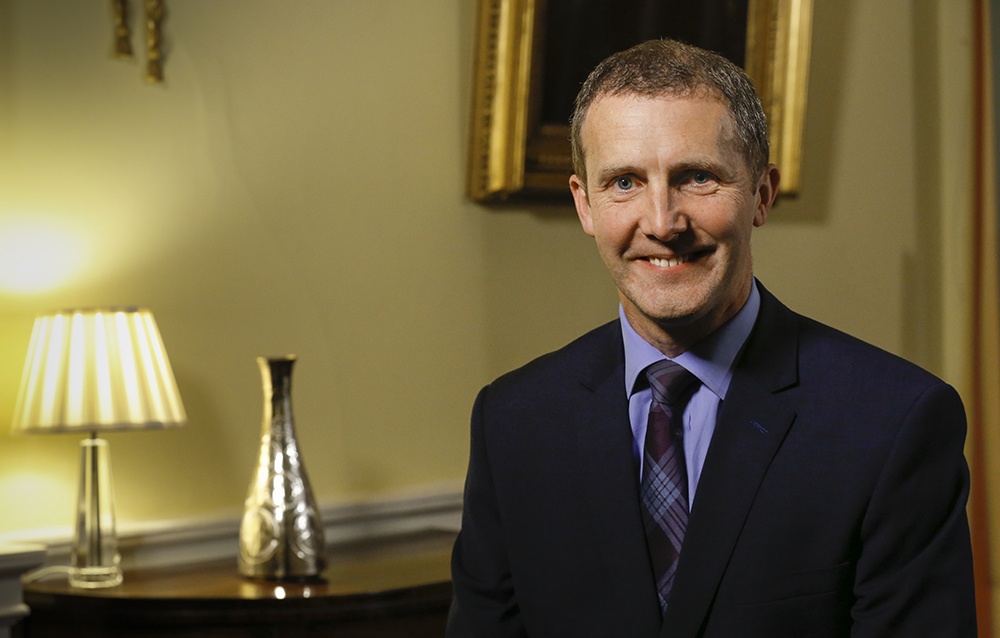 I'm delighted to present to you our new draft National Transport Strategy (NTS2), which sets out an ambitious and compelling vision for our transport system for the next 20 years, one that protects our climate and improves lives.
This draft strategy advocates a vision for Scotland's transport system that creates great places – a sustainable, inclusive and accessible transport system which promotes prosperity, health and fairness for all of our citizens.
It sets out key priorities to support that vision: promoting equality; taking climate action; helping our economy prosper; and improving our health and wellbeing.
Within these priorities there is greater focus on promoting equality and taking climate action.
Importantly, the strategy signals the future direction of transport and provides the context within which any future decisions should be made.
The 2016 NTS refresh acknowledged the pace of change in the 10 years since the publication of the original strategy in 2006.
If anything, that pace – and the extent of this Government's ambition – has accelerated in the period since the refresh: our National Infrastructure Mission has committed us to increase overall infrastructure spending, to deliver a long term boost to Scotland's economy; in response to the global climate emergency, we're now in an environment where the drive to low carbon transport is essential to our future wellbeing; spending on active travel has doubled; and the rate of technological advance is astonishing.
There is also a recognition that transport has a critical role to play in reducing inequality and helping to meet the ambitious Child Poverty targets that the Scottish Government has set.
The Scottish Government has worked on the development of this strategy with an extensive and wide-ranging network of partners: from local government to academic experts; from third sector, interest and action groups to business and industry. We have reached out to groups and areas across the country to hear the views of a wide range of users of the transport system.
This collaborative approach – on a scale unprecedented in the transport arena – means that everyone has a shared ownership for implementing and driving the impact of the strategy in the years ahead. In our cities, towns, and in our remote and rural areas and islands, and whether it's those who deliver infrastructure and services or everyday users of those services, there's a role for all of us to play in effectively delivering on the vision and outcomes.
Our strategy is one that embodies vital priorities and outcomes, but is responsive to change; that encourages each of us to take responsibility for our transport decisions – but is deeply conscious of the connections between us; and that supports Scotland's inclusive economic growth and sustainably connects us to the world, helping us to look to the future with ambition and confidence.
I look forward to hearing your views on our draft NTS2.
---
This is an excerpt from Scotland's draft National Transport Strategy
View the full document and have your say at consult.gov.scot.
---