A9 Dualling: Luncarty to Pass of Birnam - Construction update - Spring 2021
Good progress has continued to be made across the site.
At the southern end of the project, road markings and verge finishes were completed in advance of the traffic being switched onto the new A9 southbound carriageway in early March, while earthworks to the west side of the new Stanley/Tullybelton Junction were completed.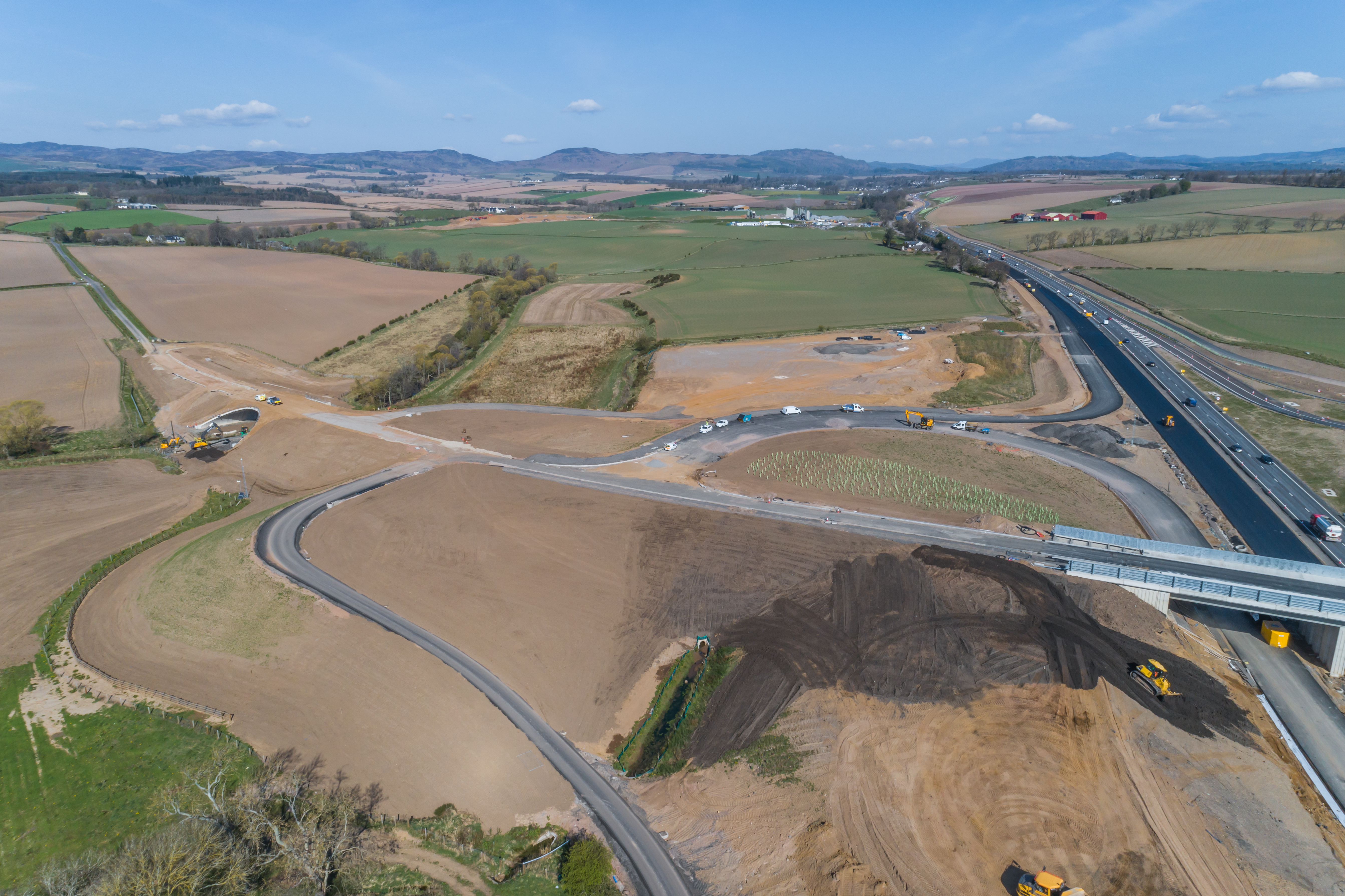 The project team began installing drainage on the side road to the west of the junction during April and commenced construction of Tullybelton Road, which connects the east and west via the new A9 overbridge at the new Stanley/Tullybelton Junction.
Topsoiling works progressed at pace and were completed in April. The new road sub-base and surfacing works continued throughout May, in anticipation of the junction becoming operational.
Works also got underway near Pitlandie at Ordie access track, to the south of the site, which involved realigning and kerbing the new side road as it passes beneath the railway viaduct.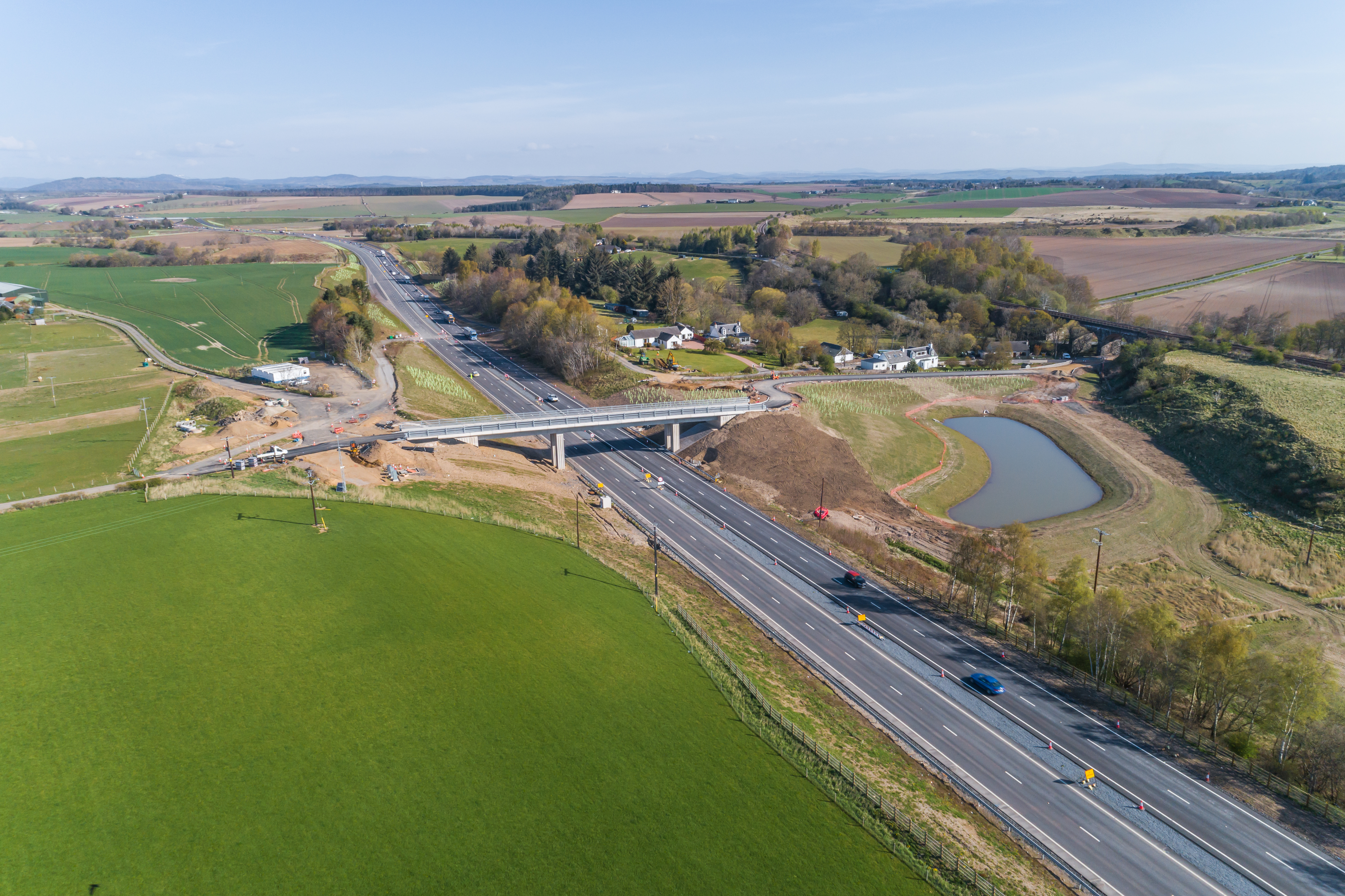 At Pitlandie overbridge, kerbing and pavement was laid across the new bridge and barrier installed allowing the overbridge to be used by local traffic. Meanwhile, the installation of Intelligent Transport System (ITS) equipment, which includes closed-circuit TV cameras (CCTV) and variable message signage (VMS) commenced on the west side of Pitlandie. This equipment provides road users with real-time journey information.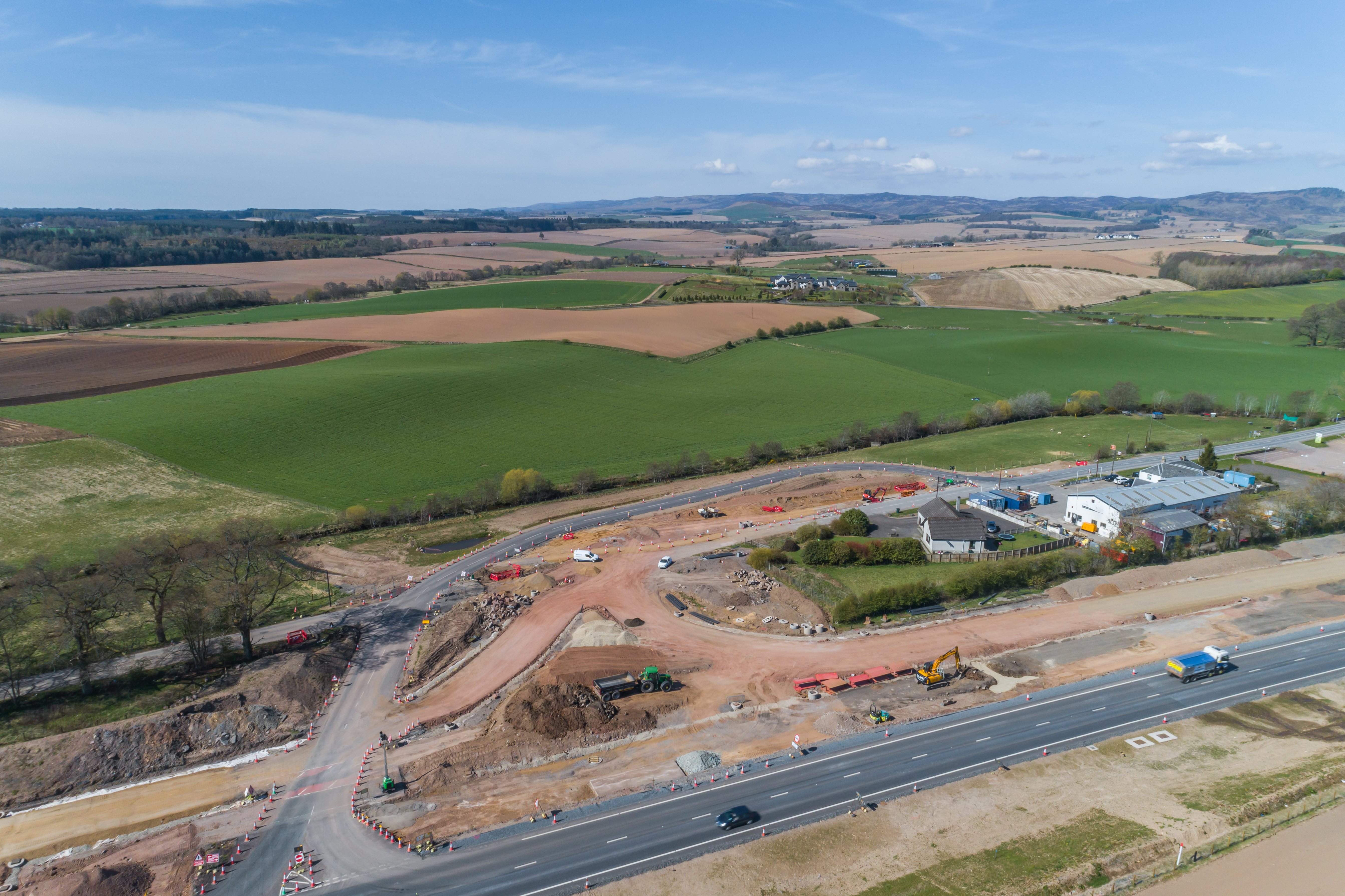 At Bankfoot South Junction, works continued on a sewer diversion on the project which concluded in May and surfacing continued on the new slip roads at Bankfoot South Junction.
The final section of the existing A9 carriageway was planed out on the northern section of the project in early Spring, allowing the remaining sections of drainage works on the new northbound A9 carriageway to get underway.
Following this drainage installation, the carriageway construction on the new A9 northbound carriageway continued with the various layers of road pavement being laid to the north of Hunter's Lodge underpass at Bankfoot North Junction.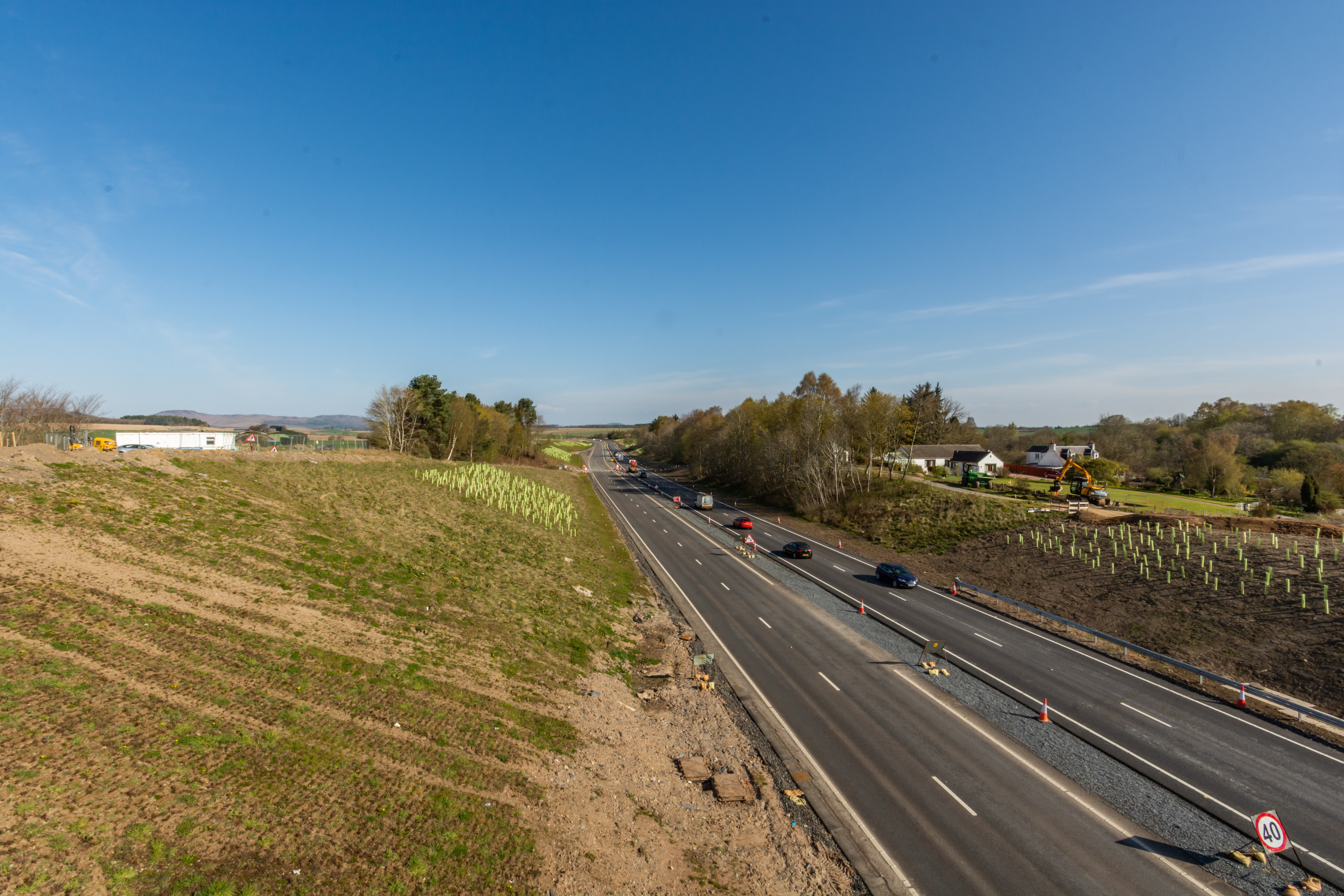 Alongside the construction of the new carriageway, works to fill the verge and central reservation with gravel and general finishing works continued. These works will allow the construction of the final layer of surfacing to commence on the A9 northbound carriageway. The installation of the central reserve barrier also commenced in the period.
At Coltrannie overbridge, works continued to surface the approach roads to the bridge and construction of a drystone wall in the area recommenced into May.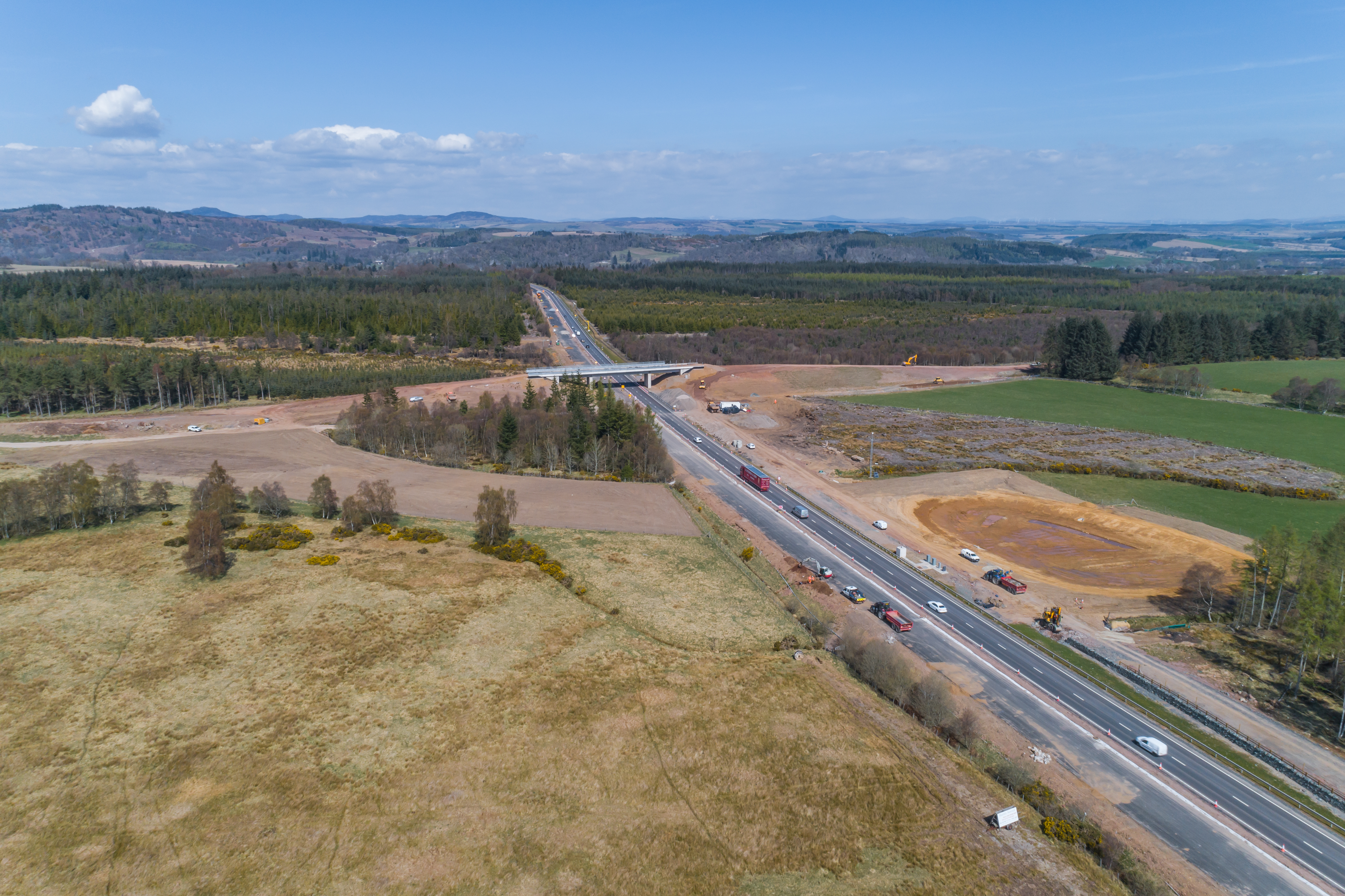 At Gelly overbridge, the installation of drainage was completed allowing surfacing works to progress. Works also commenced on the SuDS feature to be provided, south of Gelly overbridge.
---