Parkhill (Goval) to Blackdog

The new 4.3 miles (7km) link between Parkhill (Goval) and Blackdog (see map, right - click for larger version) will provide thousands of drivers every day with a range of benefits, including reduced journey times, improved journey time reliability, reduced congestion, enhanced safety and better local access to locations such as Newmachar, Old Meldrum, Fyvie, Turriff, Bucksburn, Bridge of Don and Dyce.
The speed limit for this section of road will be 70mph but a temporary speed limit of 50mph will be in place on the approach to Parkhill (Goval) Junction to help traffic use the new slip road safely.
Once the full project is complete, drivers will also have a direct link to Ellon, Fraserburgh and Peterhead to the north of Aberdeen, as well as towards the south of Aberdeen, Dundee and towards the Central Belt.
Local roads
Journey times are expected to reduce and journey time reliability is expected to improve for road users making use of the new link road between Parkhill (Goval) and Blackdog Junctions.
The improved access between the A90 and the A947 is expected to reduce traffic volumes on the local road network in the area north of the new section, particularly along the B977 (Belhelvie Road), as traffic is expected to make use of the A90 to access the new link at Blackdog Junction.   
There will also be reductions in traffic volumes on some local roads south of the new section due to drivers using the new section to travel between the north of Aberdeen and the north of Dyce or northwards on the A947 Aberdeen to Old Meldrum to Turriff Road. 
It is expected that there will be an increase in traffic on the existing A90 trunk road because more traffic travelling to Dyce from north of Blackdog is expected to make use of the A90 to access the AWPR at Blackdog rather than to use the B977 (Belhelive Road). It is also expected that the A947 (Aberdeen to Banff Road) between the AWPR and Dyce will also see local changes in traffic volumes in the Parkhill (Goval) Junction area associated with this change in travel patterns. However, despite the slight increase in traffic in these locations, overall journey times are expected to improve.
The construction works
Major works undertaken in the Parkhill (Goval) area, included the construction of:
the 4.3 miles (7km) section of road between Parkhill (Goval) and Blackdog
the Junction's slip roads, two at-grade roundabouts, various connecting roads
realignment of the A947 Aberdeen to Banff Road, which crosses over the AWPR mainline via a new bridge
realignment of a number of side roads and accesses, including the B977 Belhelvie Road and the B999 Aberdeen to Tarves Road. 
Blackdog Junction opened to local traffic in May 2018, and has already been improving access to Belhelvie, Potterton, Blackdog and Blackdog Industrial Estate. It involved the construction of:
a new signalised grade separated roundabout
slip roads
connections to local communities.
Aerial photographs over the past three and a half years
Parkhill (Goval)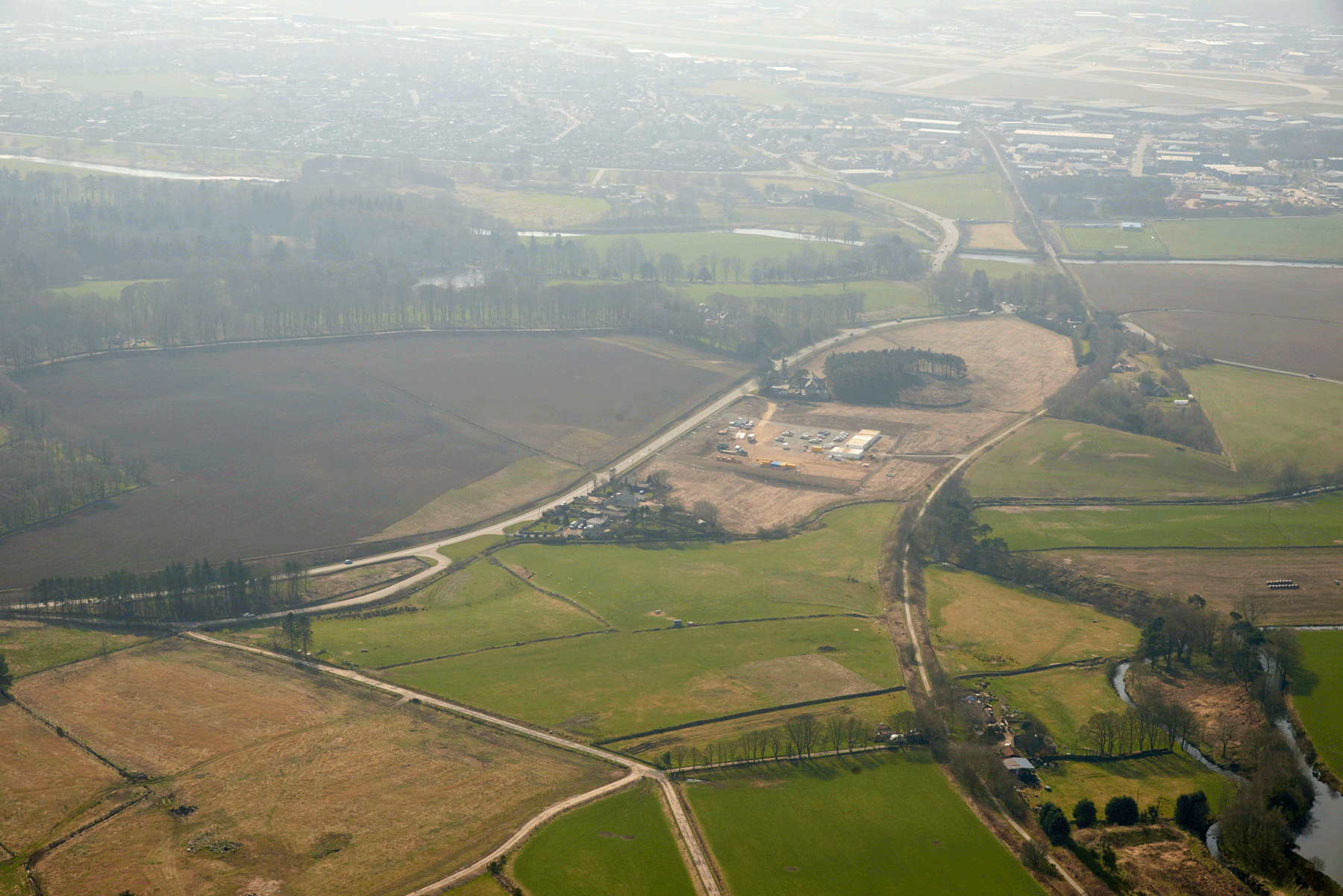 Blackdog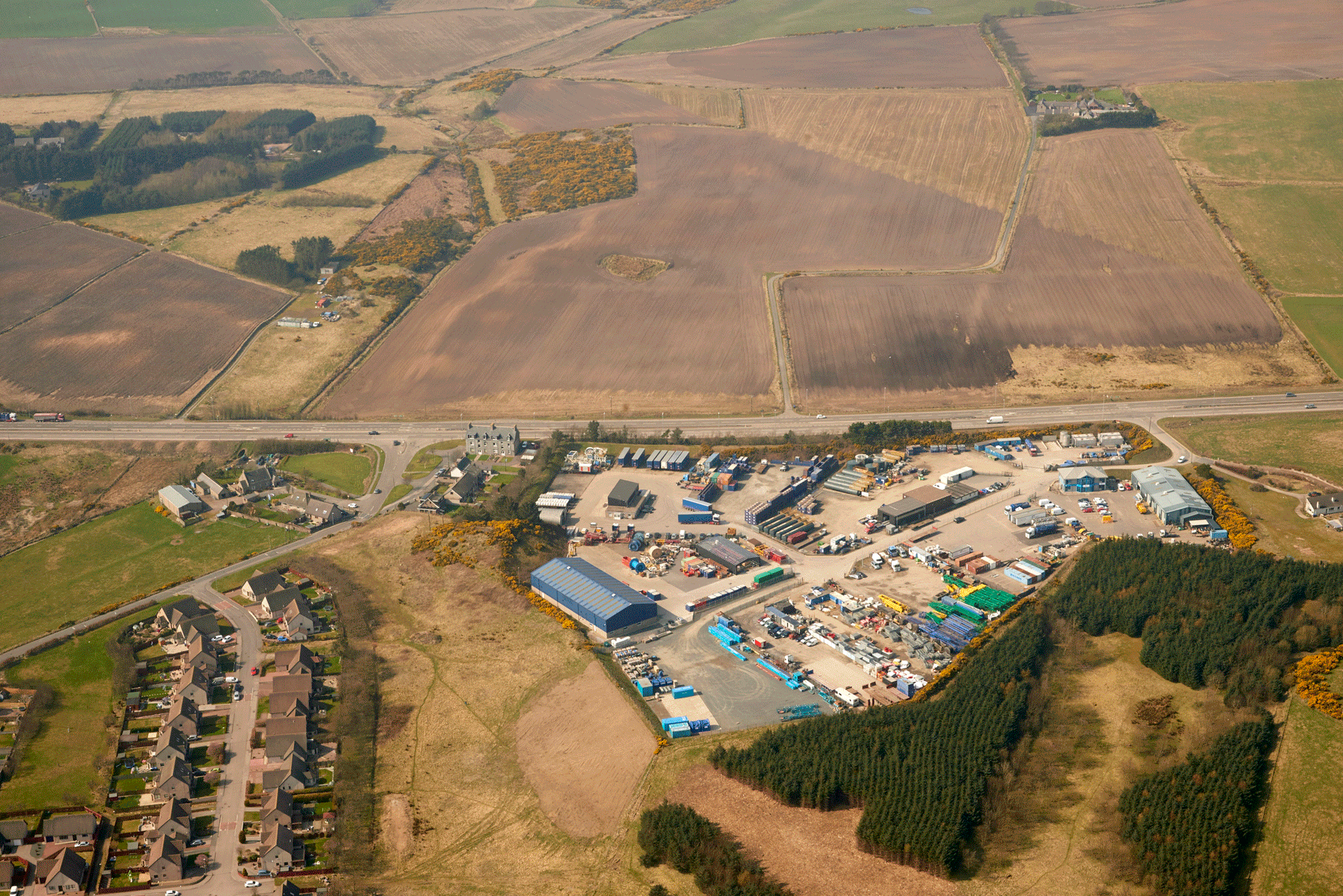 ---
Published date
25 Jun 2018
Projects
Mode of transport