Troon Working Group - questions and answers - December 2021
1. Project Update
Troon harbour, owned and operated by Associated British Ports (ABP) has been procured by the Scottish Government to support the operation of the Ardrossan-Brodick/Campbeltown ferry services when they are temporarily diverted to Troon during the construction phase of the Ardrossan Harbour redevelopment project. Troon will also be used as an alternative mainland port to support CalMac services during any periods of disruption.
A Troon working group has been set up to progress works required at the port. The group meets monthly, and includes members from Associated British Ports, Transport Scotland, Caledonian Maritime Assets Ltd (CMAL) and Caledonian Ferries Ltd (CalMac).
More project updates will be published in the coming months.
2. When did the works commence?
Works at the port commenced in July 2021 and includes new fenders and a suspended concrete deck; being delivered by George Leslie Ltd in association with ABP and Transport Scotland. The marine works are expected to be delivered by Spring 2022.
Download information and footage from the Troon works.
3. When will services move to Troon?
Service continuity plans for when services temporarily relocate to Troon are currently being developed which includes vessel deployment options.
It is expected that the MV Glen Sannox will operate out of Troon once she is deployed to the route.
4. What will the level of ferry services be at Troon?
Our aim is to provide as close to the current Ardrossan-Brodick/Campbeltown timetable where possible when operating out of Troon. However users should be aware that passage and turnaround times are expected to be longer during operation, up to 20 and 15 minutes respectively.
No final decision has been undertaken regarding service levels, however the timetables will recognise the demand on the service. Timetables are currently being developed by CalMac and will be shared during a public consultation exercise in the forthcoming months.
5. What about passengers facilities at Troon?
The working group are currently developing the landside infrastructure required to operate services, which includes facilities, such as a temporary terminal building, shuttle bus service, car parking, marshalling area and public toilets. These works are expected to be completed by Summer 2022.
The layout of the landside infrastructure will be shared with key stakeholders once a preferred design is reached, expected early 2022.
Connectivity for onward travel is a key component including integration with other modes which is being developed as part of the service continuity plans.
6. What consideration has been given to notifying travellers of the ferry service when it operates out of Troon?
As part of service continuity planning, CalMac will carry out a public consultation to help shape the service from Troon and any service changes required.
This will be done in advance of the service moving to Troon to ensure that it is communicated as widely as possible.
In addition to support the service, two shuttle-bus services will also be available from Ardrossan to Troon and between Troon railway station and port.
7. Marine works visuals
December 2021
Revetment repairs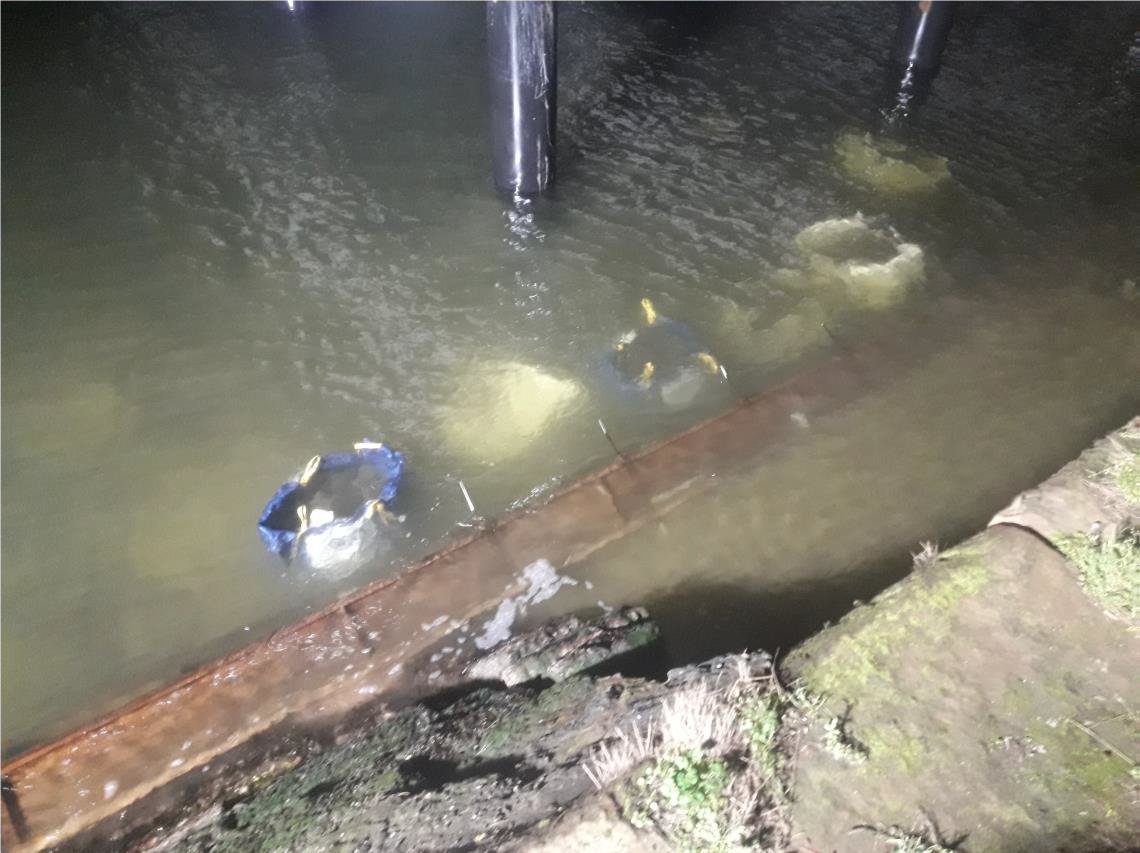 Precast planks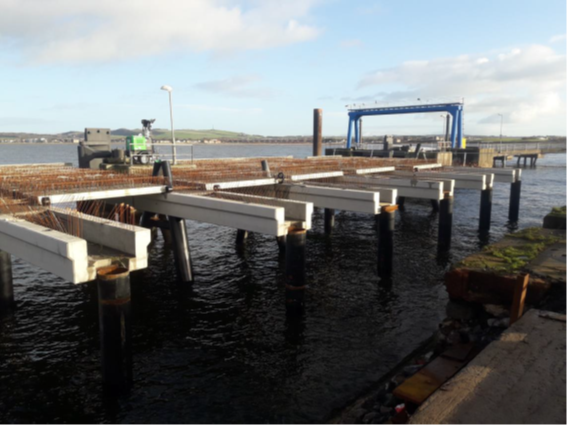 Abutment beam blinding and revetment repair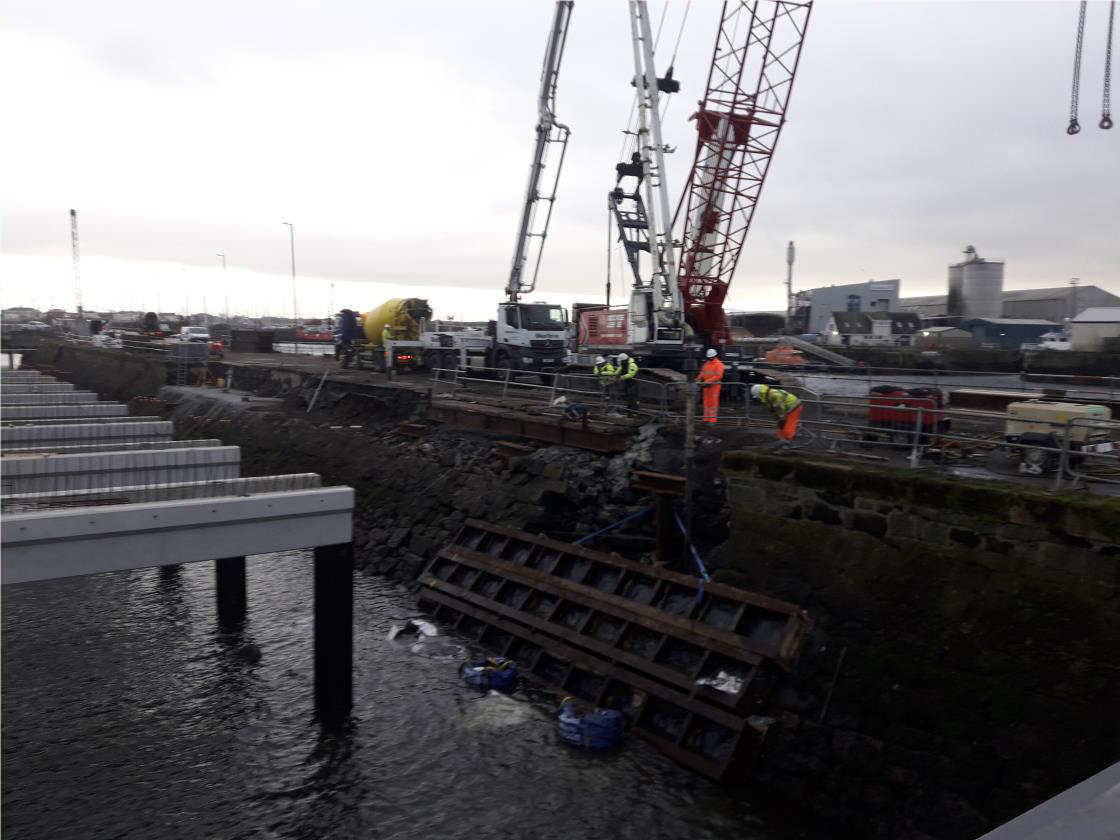 Pre-December 2021 pictures
Works overview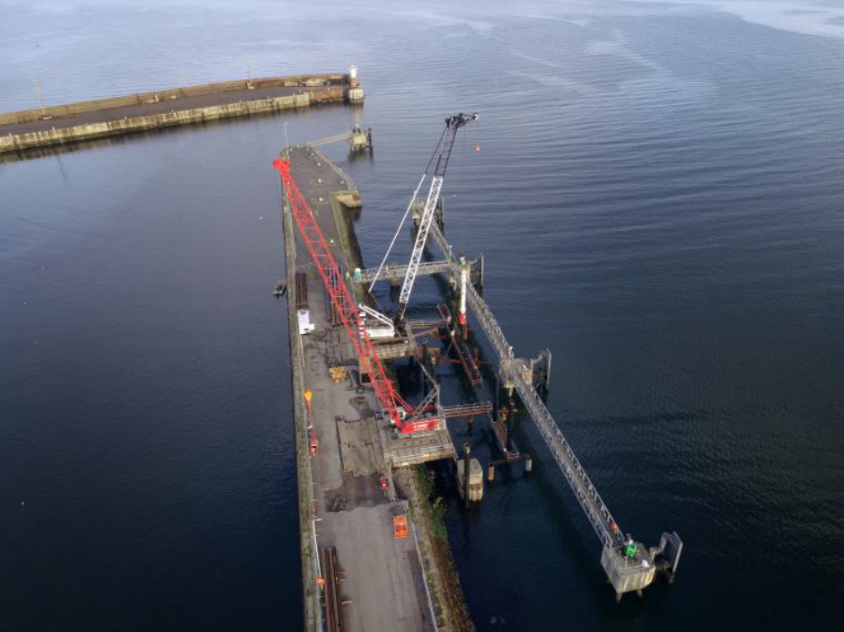 Piling installation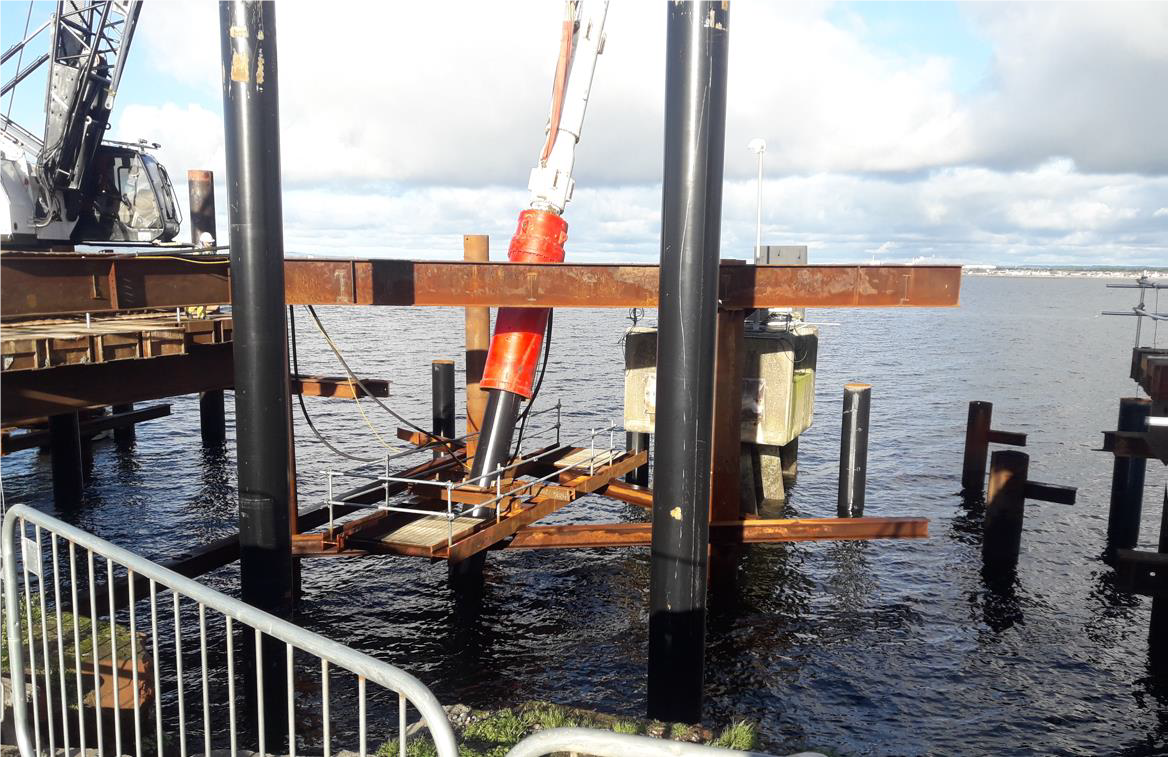 Tile pile installation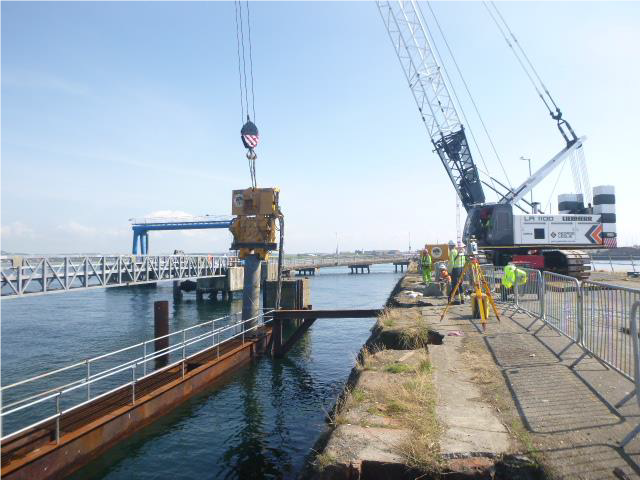 ---