Troon - Working Group - questions and answers - March 2023
1. Project Update
Troon harbour, owned and operated by Associated British Ports (ABP) has been procured by the Scottish Government to support the operation of the Ardrossan-Brodick/Campbeltown ferry services when they are temporarily diverted to Troon Troon will also be used as an alternative mainland port to support CalMac services during any periods of disruption. .
A Troon working group exists to support this work and meets regularly. Members include: Associated British Ports, Transport Scotland, Caledonian Maritime Assets Ltd (CMAL) and Caledonian Ferries Ltd (CalMac)
2. When did the works commence?
Marine works at the port commenced in July 2021 and where completed in March 2022 consisting of new fenders and a suspended concrete deck; delivered by George Leslie Ltd in association with ABP and Transport Scotland.
3. When will services move to Troon?
The move to Troon will be triggered by either the introduction of the MV Glen Sannox or the Ardrossan harbour upgrade works.
Service continuity plans for when services temporarily relocate to Troon have been developed and a Public Consultation undertaken by CalMac.
The on-line consultation opened for comments on Tuesday 23rd August 2022 supported by drop in events at Ardrossan, Campbeltown and Brodick (Arran). The survey closed on 23 September.
The Consultation Report themes have been shared with local communities with publication of the report to follow.
4. What will the level of ferry services be at Troon?
Our aim is to provide as close to the current Ardrossan-Brodick/Campbeltown timetable where possible when operating out of Troon. However users should be aware that passage and turnaround times are expected to be longer during operation, up to 20 and 15 minutes respectively.
Following engagement with the Isle of Arran Ferry Committee, a preferred timetable has been developed. However no final decision has been undertaken regarding service levels; the timetables will recognise the demand on the service. We continue to engage with IOAFC on this matter.
5. What about passengers facilities at Troon?
The landside infrastructure required to operate services will include facilities, such as a temporary terminal building, shuttle bus service, car parking, marshalling area and public toilets.
Connectivity for onward travel is a key component including integration with other modes which is being developed as part of the service continuity plans.
CMAL on behalf of Transport Scotland is leading the delivery of the temporary terminal building which was delivered to site in December 2022. CalMac have confirmed fit out of the temporary terminal building prior to operational use is expected by end of March 2023
Portakabin have been engaging with South Ayrshire Council on building warrants as well as engaging with SEPA in relation to the waste water drainage. Whilst discussions are not yet concluded with SEPA, the proposal is likely to involve upgrading the existing water treatment facility to a more modern waste water treatment solution. This will require agreement with South Ayrshire Council building control and as a result these requirements have extended the overall completion of the landside works to Spring 2023.
6. How long is the walk from the terminal building to the bus stop and car park?
From the bottom of the vessel gangway at Troon to the first bus pick up point (no stairs) is about 145metres and just 110metres if you are walking up the linkspan
From the passenger terminal to the car park this is about a five minute walk or 700 metres
Bus stop pick up points at the main car park take you directly to the terminal building.
The width of the passenger walkways are 1.5m thus allowing adequate space for users with luggage/prams etc
7. What consideration has been given to notifying travellers of the ferry service when it operates out of Troon?
As part of service continuity planning, the public consultation will help shape the service from Troon and any service changes required.
This will be done in advance of the service moving to Troon to ensure that it is communicated as widely as possible.
In addition to support the service, shuttle-bus services will also be available from Ardrossan to Troon and between Troon railway station and port.
CalMac intend to issue the Invitation to Tender package for the shuttle bus provision by end of March 2023.
The working group is also engaging with Ayrshire Road Alliance and ScotRail regarding traveller information.
8. How will the MV Glen Sannox be fuelled at Troon and how long with this take?
There are no plans for a permanent LNG facility at Troon therefore re-fuelling will be done directly from LNG tanker to vessel. CalMac, as operator will lead this operation and will ensure it is conducted as per safety and HSE protocols.
This operation is being accounted for within the timetable development whereby minimising any disruption to services where practicable.
9. When will Troon become fully operational?
It is expected that Troon port will become fully operational by May 2023. However this is dependent upon completion of a number of elements such: landside works, gangway delivery, CalMac fit out of the building and approval from SEPA. .
10. Is there an update on the works at Troon railway station?
The refurbishment works to Troon railway station are led by Network Rail and are expected to commence Spring 2023 for 12 months.
CalMac have been, and will continue to engage with Network Rail and ScotRail regarding the station works including station access as part of the service continuity planning for onward travel connections.
Network Rail link to project updates:. Troon Station redevelopment plans revealed at community event (networkrailmediacentre.co.uk)
11. More information/webpage links:
12. Terminal building visuals
Inside the temporary terminal building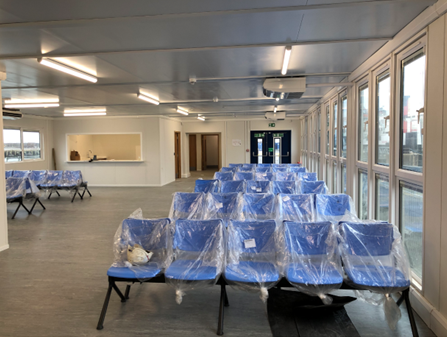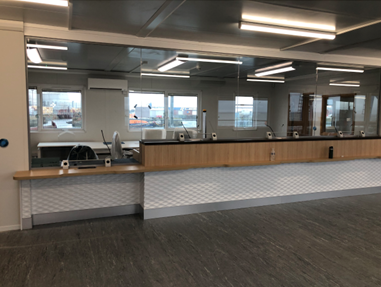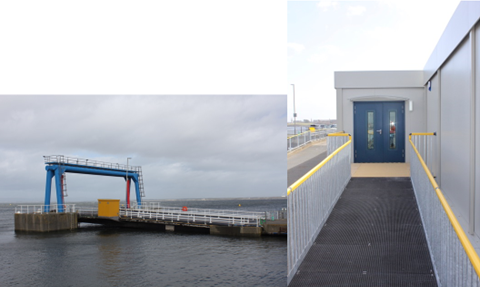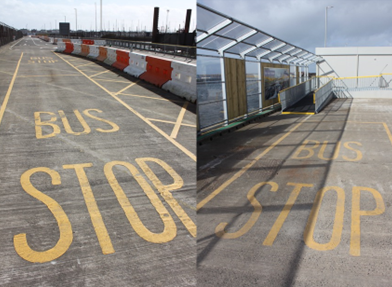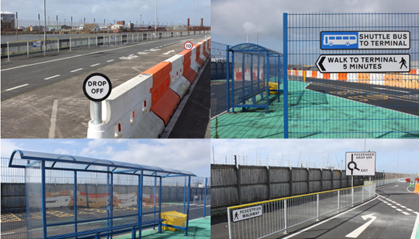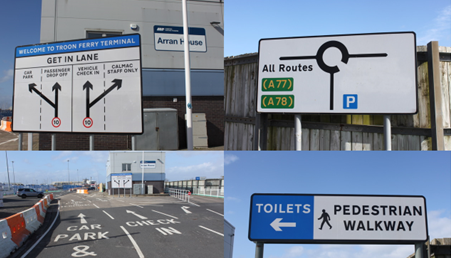 Building being delivered to site – December 2022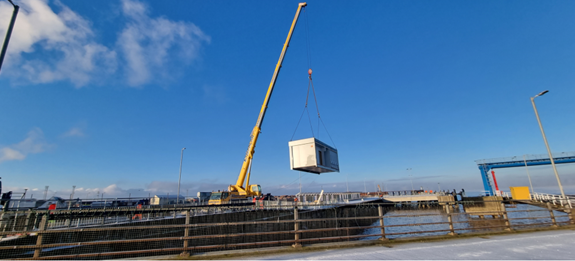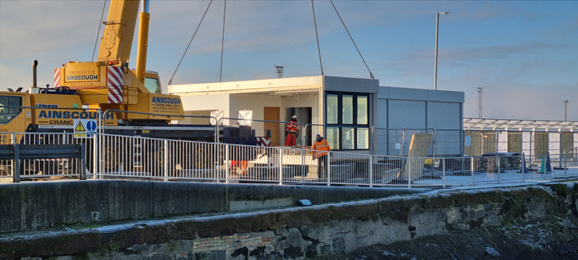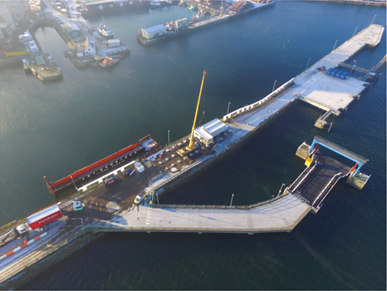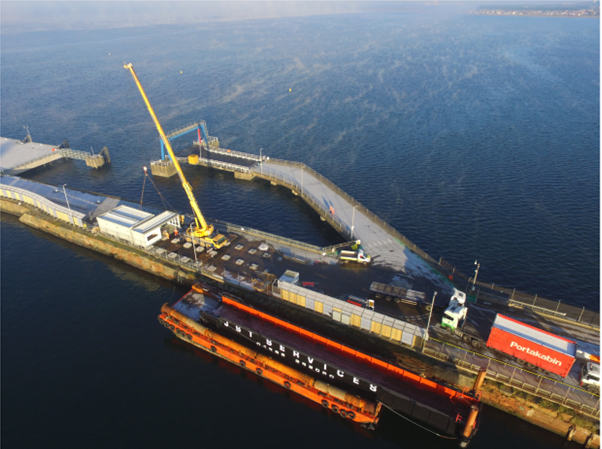 Walking Distances on site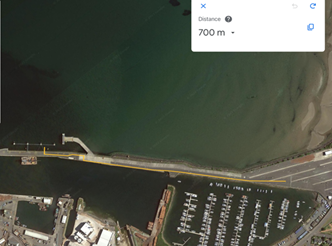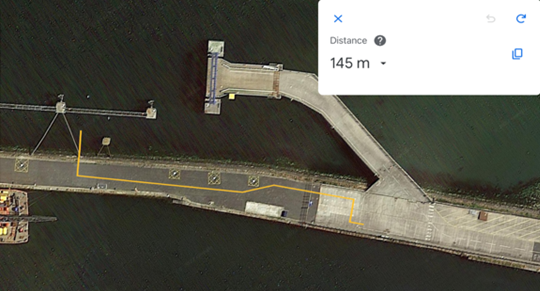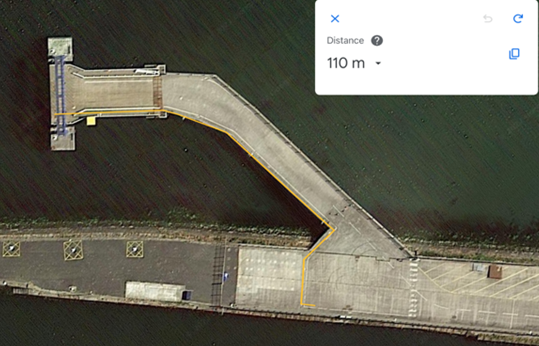 Completed Marine works visuals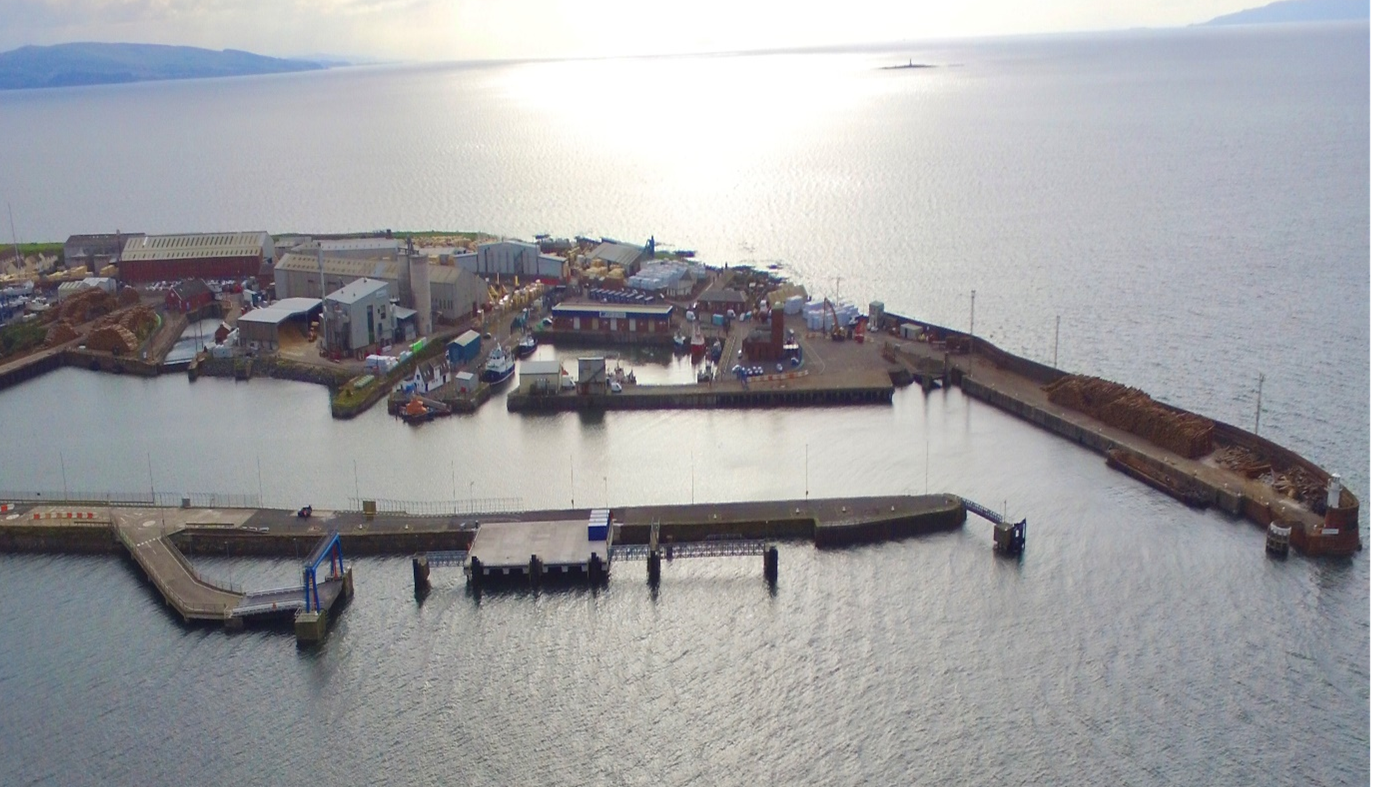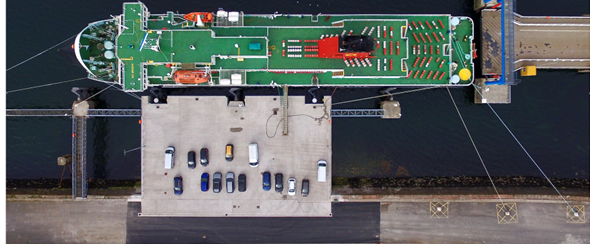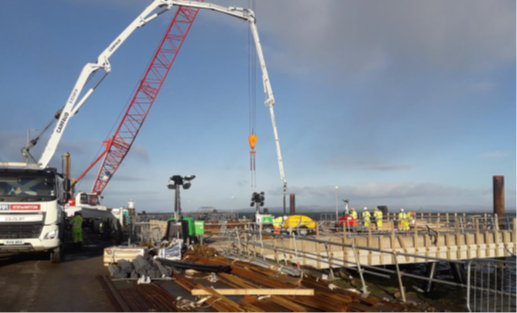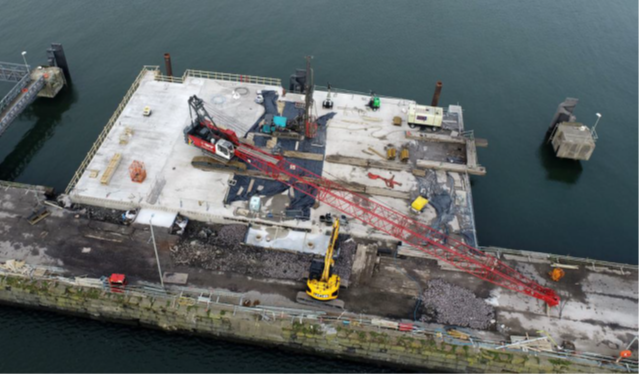 ---