Service Quality Incentive Regime
Overview
SQUIRE performance measuring
Monitoring performance is a key aspect of the franchise. Transport Scotland monitors the franchisee's quality of service through the Service Quality Incentive Regime (SQUIRE), which is a customer-focused scheme that measures the qualities of facilities at stations and on trains.
Previous SQUIRE ScotRail percentage performance figures
2019-20
Quarter 2 2019-20 - Quarter 1 2019-20
2018-19
Quarter 4 2018-19 - Quarter 3 2018-19 - Quarter 2 2018-19 - Quarter 1 2018-19
2017-18
Quarter 4 2017-18 - Quarter 3 2017-18 - Quarter 2 2017-18 - Quarter 1 2017-18
2016-17
Quarter 4 2016-17 - Quarter 3 2016-17 - Quarter 2 2016-17 - Quarter 1 2016-17
2015-16
Quarter 4 2015-16 - Quarter 3 2015-16 - Quarter 2 2015-16

Previous SQUIRE Caledonian Sleeper percentage performance figures
Background
SQUIRE has seen several changes within the framework of the new ScotRail franchise, most notably the widening of parameters of the payments and penalties. Additionally, there have also been changes to some benchmark levels, methodologies and the introduction of new aspects within the audit.
The Scottish Government's commitment to deliver continued customer improvements is reflected in tougher measurements, benchmarks, financial penalties and incentives which inhibit direct comparisons between the SQUIRE results of the previous franchise and the new one.
One key factor introduced with the new franchise is that all penalties from SQUIRE are retained in a fund for re-investment into the Scottish Rail Network. This fund is not used for repairs but for qualitative improvements or new facilities by agreement between both Transport Scotland and ScotRail.
The new and improved SQUIRE system is designed to lead to improvements across facilities, services and fault repairs.
The ScotRail franchise agreement has one of the most stringent passenger facing requirements with both SQUIRE and NRPS targets to be met, ensuring passengers receive a quality service. Both requirements provide a quantitative and qualitative service requirement that ensures a high quality of service is delivered for passengers. Transport Focus recently reviewed the NRPS with assistance from Transport Scotland to make it more effective and we were pleased to assist Transport Scotland in a review of SQUIRE based on our passenger priorities research to point out the schedules and sub-component parts of schedules that are of most importance to passengers."
SQUIRE 2018 review
Service Quality Incentive Regime – Franchise Agreement – Schedule 7.3 – para 15.2
Background
Early in 2017 the Transport Minister instructed Transport Scotland to meet with ScotRail to discuss potential revisions to the measurements and methodologies of the Service Quality Incentive Regime (SQUIRE). The main issue was to ensure there was a greater focus on issues which had an actual impact on passengers. This was raised as a concern by ScotRail as they advised of issues which would correctly fail within the SQUIRE criteria but had little or negligible impact for passengers. There is provision within the Franchise Agreement, Schedule 7.3, para 15.2, SQUIRE Regime Review,  to review and revise the regime to ensure it was still focused on the best service deliverable.
The simplest method would have been to adjust the penalties within each Service Schedule, however this did not resolve the specific issue that each failure component within Schedules has a different level of importance and impact for passengers. For example; a Ticket Office being closed currently attracts the same penalty as the Passenger Charter not being available for passengers to view at staffed stations.
New methodology
Transport Scotland and ScotRail met on several occasions to devise a new approach with input from Transport Focus, the transport watchdog body and passenger champion. These discussions resulted in Transport Scotland suggesting and developing a process which initially would identify and categorise all aspects inspected within the regime into 3 main areas of high, moderate and low passenger impact. The current correlation is an inflexible binary calculation which requires every asset to be recorded either as a pass or a fail. There isn't an opportunity to consider the severity or impact for passengers. The new process will now see each individual element being "weighted" based on perceived passenger impact. The weighting attributed can range from x 0.25 up to x 1.5.
This initiative was agreed as the most practical and fair method as it would result in failures recorded against more important passenger services or facilities being exposed a heavier weighting with minor issues attracting a lesser weighting. It must be emphasised that it is not a sliding scale of weighting within each schedule, each component was judged on its own merits and weighted accordingly.
Both parties had the opportunity in isolation to attribute their own weighting to each element within the Service Schedules and it is noteworthy that the vast majority, when compared, were actually identical. Those which differed were negotiated to agreement.
It is important to note everything which currently fails for SQUIRE will continue to do so, the revisions will only change the weight which each fail influences the overall score. 
Technology
Transport Scotland commissioned Leidios (previously Lochhead Martin), to develop an enhancement to the automated system it had already provided for the start of the new Franchise. This will provide a dual methodology for recording the weighted calculations based on either a pre-determined weighting or an assessed weighting considered at the time of inspection based on the severity of the issue. Transport Scotland have been conducting in depth user acceptance testing for several months. Due to the complexities of the new system it the intention to manually calculate the first 3 rail periods data in parallel with the new system to enable an exact cross reference to check the new system is fully operational and calculates as expected.
SQUIRE investment fund
Unlike previous Franchises all penalties accrued from the Service Quality Incentive Regime are retained within the SQUIRE Investment Fund. The initial process requires ScotRail to make proposals of projects and initiatives for Transport Scotland's consideration. The criteria required for proposals are outlined below.
If on the occasion ScotRail do not make representation of proposals by the end of the financial year Transport Scotland can direct ScotRail to use the fund to make improvements as TS direct.
The process
All business areas within ScotRail should be advised of the fund and proposals sought from those areas where the fund could be utilised to directly or indirectly improve qualitative aspects which would provide a better service or facility for passengers at stations or on-train.
The fund should not however be utilised to fund repairs or replace facilities which would normally be repaired or replaced within normal maintenance processes. However proposals could include part or proportional funding for wider scoped projects for improving the quality of, or replace time expired assets and facilities.
The fund should not be used to directly affect/reduce SQUIRE penalties.
Each proposal should be considered on its own merits by the panel.
The panel
The panel will consist of:
three Senior ScotRail nominated attendees
three Senior Transport Scotland nominated attendees.
The panel will meet quarterly to consider and recommend projects to progress.
Each project will be presented to Transport Scotland Head of Rail Franchise and Rail Director to be agreed and signed off.
Monitoring of projects
Transport Scotland and ScotRail would nominate representatives to report on and monitor the progress of individual projects. These would be the most appropriate individuals dependant on type of project and relevant area.
The fund
All proposals submitted to Transport Scotland should include a cost to deliver each project on a fixed price basis.
If the fund is not spent each financial year and the remaining funds are carried over, January RPI will be applied to the remaining balance.
SQUIRE investment fund projects and initiatives
Examples of projects funded through the SQUIRE Investment Fund
Body cameras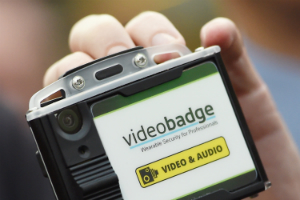 250 body cameras and associated infrastructure for use by on-train staff. This initiative has been fully endorsed by ScotRail, Transport Scotland, RMT and BTP after a successful trial which seen a reduction in both physical and verbal abuse of staff.
InterCity service introduction station facility enhancements
Supporting the wider InterCity service introduction programme, including waiting facility and customer information enhancements, toilet refurbishments and signage.
ScotRail lounges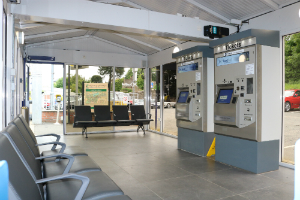 Former waiting areas at Croy, Falkirk High, Polmont, and Linlithgow have been transformed into new ScotRail lounges.
Customer information screens
Installation of Customer Information Screens throughout the ScotRail network to replace and enhance the existing facilities and introduce new facilities at stations which previously did not have Information screens.
---
Completed projects
Leuchars station
Refurbishment. 
Help points
Renewal of Help Point facilities throughout the network.
Tweedbank
Installation of toilet pod.
Fares initiative 2017
Use of the fund to support of the Fares initiative announced by Minister in December 2016.
Shelter roof panels
This proposal has been signed off by ScotRail commercial sub-board. And work commenced to replace 47 shelter roofs being replaced at 31 stations throughout the network.
Class 156
Wheelchair space improvements.
Mosspark Station
Safety & Security Enhancements to lighting and bridge surface renewal.
---
Proposals in progress
Defibrillators
Installation of Defibrillator equipment throughout network
Ticket Vending Machines (TVM)
Recovery and installation of 79 TVMs throughout ScotRail network.
Far North Line
Investment ring fenced actual projects TBC
Hamilton station
Several minor works agreed to tackle anti-social behaviour within station.
Catering services
On-board hospitality Electronic Point Of Sale.
Hull Class 170
Removal of the galley are to provide an additional 14 seats which allows these trains to be included in full diagrams without attracting penalties for short forming as these trains do not currently meet the seating requirements.
Customer Information Screens
Departure countdown screens – fitted at Glasgow Queen St and Glasgow Central as a pilot which if successful could be expanded to other stations.
Public Announcement Systems
Stand Clear Information and Announcements at 180 Stations.
---
New proposals for consideration
Investment in the Far North Line
Options being confirmed with TS, HITRANS and Far North stakeholder group. Match grant funding for Press & Ride Facility, (TBC).
Lost Property Missing X
Effective lost property system that will repatriate at least 50% of lost property – 6400 customers a year on current numbers. Protection of staff and property through an effective audit trail, and reduction of complaints.
Smart Initiatives – Stations
Smart enablement of all (or agreed additional) ticket offices to enhance the programme of top 20 stations already delivered.
Quarterly highlights
The SQUIRE regime, the toughest of its kind in the UK, is a fundamental part of our efforts to improve the passenger experience. Any penalties are disappointing, however this highlights the robust and detailed audit methodology employed.
Key messages
The SQUIRE regime, the toughest of its kind in the UK, is a fundamental part of our efforts to improve the passenger experience. Any penalties are disappointing, however this highlights the robust and detailed audit methodology employed.
Although there was a modest decrease in penalties from Quarter 2 2019/20 we are encouraged to note a drop in penalty compared to the same Quarter in 2018/19.
Issues relating to station staffing saw a significant improvement compared to last year with the penalty being reduced by £50k.  The penalties for on train staffing issues also reduced by £29k when compared with the same Quarter last year.
The improvement followed a robust challenge from Transport Scotland on staffing issues which resulted in ScotRail committing to recruit an additional 140 non-driver front line staff to fill posts.
Also worthy of note is the continuing improvement to Schedule 7 which covers all surface related issues. This was in the main due to Transport Scotland insisting on a closer working relationship, specifically on surface issues, between ScotRail and Network Rail.  This provided TS the opportunity to review the methodology, as the old methodology didn't sit comfortably within the parameters of the SQUIRE regime.
For this aspect. although performance remains below floor the average score has improved from 74% to 79%. This should improve further as winter storage units, funded through the SQUIRE Investment Fund  have now been installed at several key locations throughout the network.
Performance of Station CCTV has improved from 77% to 83% although still below the benchmark of 95%.
Additionally other initiatives introduced by ScotRail resulted in train cleanliness performing strongly and maintaining an average figure of 97%.
Initiatives for this aspect included travelling cleaners and the "etiquette" campaign. 
Transport Scotland continue to work with ScotRail to identify areas for improvement and agree steps to improve performance. 
Performance of train toilets have shown an improvement of 3% rising from an average of 84% in Quarter 2 to 88% for Quarter 3.
Areas identified for further improvement / steps being taken to improve performance
Station CCTV –  ScotRail and the SQUIRE Investment fund contributed investment to modernise control centres in Paisley and Dunfermline and are now trialling new technology for PTZ cameras.  ScotRail have implemented a more robust reporting system for fault management.
Station Shelters – ScotRail have introduced measures to upskill their maintenance teams to allow them to repair faults quicker to resolve lighting issues throughout the network.
Station Timetables/Information – ScotRail is now producing a new customer information hub poster to combine and replace up to five outdated posters. This poster has been reviewed by key stakeholders and the first is now displayed at Robroyston with the aim to roll out to all other stations soon.
Public Address/Customer Information Screens – As part of the performance improvement plan, old style CIS monitors are being replaced with modern screens.  Network Rail have now completed the Long line PA upgrades on the North Clyde route.
Help Points – Improvements made within control centres to improve rural connectivity issues. The old autodial telephones have been replaced with modern commend help points at 26 stations.
Train Toilets -  CP5 funding has seen the improvement on the CET equipment at Yoker Depot, which will allow for more regular tanking and de-tanking of trains. This has been supported with an increase in staffing at this depot. Additionally, there is now a dedicated role within ScotRail who monitors and investigates train toilet faults daily.
Train Information Screens – There are known issues which are affecting all UK TOCS. The leasing company is currently revising equipment to  provide a long term solution.
Train Doors – ScotRail are now overhauling all internal doors on the 334 units due to these units having long term issues.
On Train Catering – Staff employed in these posts are at entry level into ScotRail. Staff are encouraged to progress within the organisation which has created an issue with sustaining appropriate number of staff for these roles. A recent recruitment drive for on train catering staff will help improve performance.
SQUIRE Investment Fund
Any penalties accrued are reinvested in the franchise through improvements to the Scottish Rail Network. Examples already delivered include installation of winter working storage units, which will allow for quicker access to necessary equipment to tackle weather related issues such as snow and ice treatment, upgraded waiting areas on the Edinburgh to Glasgow route as well as funding for staff body worn cameras.
New proposals agreed and either in progress or at final planning stages include, replacing lighting at stations on EnG route, Charing Cross and Glasgow Central with energy efficient LED lighting, trial of enhanced CCTV equipment for early warning trespass and the refurbishment of Montrose Station.