Ministerial Foreword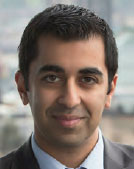 "Nothing About Us Without Us!" is quite rightly the demand of disabled people to have a say in the things that affect their daily lives.
"Nothing About Us Without Us!" is also the basis for this first ever Scottish Accessible Travel Framework which has been co-produced with disabled people in Scotland.
This Framework has been created from conversations between disabled people, their representatives and people who work in transport across Scotland, and included discussions on action we, as a Government, need to take to implement the United Nations Convention on the Rights of Persons with Disabilities (UNCRPD).
The Scottish Government, the Convention of Scottish Local Authorities (CoSLA) and the other partners who have collaborated on this Framework believe in the absolute rights of disabled people to live a life of equal opportunities like any other citizen.
We know that accessible travel can enable people to enjoy equal access to full citizenship, so the conversations were about identifying and removing disabling barriers which prevent people travelling, or serve to make their journey an unpleasant experience. You told us this is about more than transport, and includes access to information and support, pavement obstructions, and the lack of accessible toilets in and around our transport hubs.
Of course, there already is much going on to make travel in Scotland accessible for disabled people, and this document has many good examples of schemes and initiatives already in place to enable more disabled people to make more journeys. We build accessibility into our rail and ferry franchises, we provide concessionary travel for disabled people on buses across Scotland, at all times conscious of the legislative framework and our desire to comply with it.
I know we're already doing many things to make travel more accessible, but I can't claim we've done everything to make travel more accessible, in all cases, working with disabled people. I want this Framework, not only to change things to make travel more accessible for disabled people, but, with equal importance, I want it to change the way we do things, to include disabled people in making travel more accessible for disabled people.
Adopting the title "Going Further" is both an ambition and a commitment on our part to go beyond what the law says we must do, to help ensure we do all we can to make travel more accessible for disabled people. This ambition can only be realised with the involvement of disabled people, which is why the Framework includes a commitment to continue our conversations with disabled people about accessible travel.
We want a Scotland where "All disabled people can travel with the same freedom, choice, dignity and opportunity as other citizens" and I believe this Framework is a major step towards making that vision a reality.
Humza Yousaf, MSP
Minister for Transport and the Islands
---