Mobility and Access Committee for Scotland (MACS)
Overview
The Mobility and Access Committee for Scotland (MACS) was established in 2002 and is an advisory non departmental public body. The Convener and Members are appointed by the Cabinet Secretary for Transport, Infrastructure and Connectivity.
MACS was formally constituted under section 72 of the Transport (Scotland) Act 2001. Prior to this advice was provided by the Disabled Persons Transport Advisory Committee (DPTAC) on a UK wide basis and there was no equivalent Scottish body.
The role of MACS is set out in the Act as being to:
consider matters about the needs of disabled persons in connection with transport that the committee think are appropriate
advise the Scottish Ministers about those matters that the committee think are appropriate.
The Committee has 15 members with various skills, knowledge and experience gained through their fields of expertise and lived experiences. Members have collective responsibility for the effective operation of MACS, and are led by the Convener.
The Convener gives active and effective leadership, direction, support and guidance to ensure that MACS delivers its functions effectively and efficiently, consistent with Ministers' priorities.
You can keep up to date with MACS on Twitter.
Partnership for Change
MACS signed up to the Scottish Government's Partnership for Change and has committed to working towards 50/50 by 2020.
Meetings, consultations and guides
The MACS Committee meets formally 4 times a year and the minutes of these committee meetings are available.
MACS also responds to consultations and calls for evidence to make sure the views of disabled people are heard and taken into consideration when developing policies and designing services in relation to travel. This includes all modes of transport and the surrounding infrastructures. MACS responses to consultations and calls for evidence are also available.
The Committee has produced various guides and good practice documents to help with designing accessible environments and services and the removal of barriers encountered by disabled people when travelling.
"MACS believes in a Scotland without the barriers that isolate and exclude disabled people from making their choice of successful door to door journeys"
---
Aims of MACS
Overall Aim
In the founding legislation the Scottish Ministers have defined the overall aim for MACS as follows:
"MACS will consider such matters relating to the needs of disabled persons in connection with transport as the Committee think appropriate and give advice to Scottish Ministers".
The Convener shall aim to ensure that MACS' policies and actions supports the wider strategic policies of the Scottish Ministers.
Vision
MACS believes in a Scotland without the barriers that isolate and exclude disabled people from making their choice of successful door to door journeys. 
Remit
To give Scottish Ministers advice on aspects of policy, legislation and practice affecting the travel needs of disabled people.
To take account of the broad views and lived experiences of disabled people when giving advice.
To encourage awareness amongst disabled people in Scotland of developments which affects their mobility, choices and opportunities.
To work closely with SG and ensure our work programme complements the work being undertaken by the Disabled Persons Transport Advisory Committee (DPTAC), the Equality and Human Rights Commission and other organisations , voluntary and statutory.
To promote the travel needs of disabled people with designers, including transport planners and operators, so that these are fully taken into account in the development of vehicles and infrastructure and delivery of services.
To monitor and evaluate the effectiveness of our work against the above aims and objectives in improving travel opportunities for disabled people in Scotland.
MACS aims are that disabled people should be able to: 
Obtain and use easily accessible information to plan journeys
Get from where they live to reach public transport services unobstructed
Access those services with whatever support and help are necessary
Enjoy the journey in comfort and safety
Satisfactorily complete the journey
These aims assist with delivering on the pledges within Scotland's first ever National Accessible Travel Framework published in 2016 (Going Further). This framework is designed to ensure that:
More disabled people make more successful door to door journeys more often
Disabled people are more involved in development and improvements in transport policies, services and infrastructure
Everyone involved in delivering transport information, services and infrastructure will help to enable disabled people to travel
Disabled people feel comfortable and safe using public transport - this includes being free from hate crime, bullying and harassment when travelling
MACS works with various partners to deliver its aims and strategic objectives. This includes, but is not limited to, Disabled People, The Scottish Government, The Scottish Human Rights Commission, The Equality and Human Rights Commission, National, Regional and Local Transport Providers, National, Regional and Local Public Authorities, Disabled Persons Organisations and Disability Organisations.
Working in partnership with these organisations MACS seeks the following outcomes:
Ensure travel information is accurate and accessible.
Remove barriers to the accessibility of public transport services and infrastructure.
Identify and promote best practice in all areas of public transport provision.
Advise that all public transport staff undergo appropriate disability, equality and awareness training.
Ensure that public transport networks make full use of all potential service providers and transport options are in place for people who cannot get to or use conventional public transport services.
Meetings
The Mobility and Access Committee (MACS) meets quarterly in Victoria Quay, Edinburgh. Meetings commence at 11:00 (refreshments from 10:45) unless otherwise indicated.
Upcoming MACS meetings
2021
20 July (MACS Meeting)
18 August (MACS Leads Meeting)
26 August (MACS Development Day)
19 October (MACS Meeting)
9 November (MACS Leads Meeting)
25 November (MACS Scoping Day) (TBC)
Members of the public are welcome to attend MACS meetings. The Secretariat requires a minimum of one week's notice of attendance. Depending on the venue up to 5 places are available. Places will be allocated on a first come, first served basis.
If you wish to attend please contact macs@gov.scot or telephone 0131 244 0923.
---
Members' biographies
Naghat Ahmed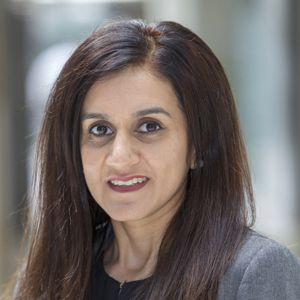 Naghat is a Law and Accountancy graduate and a committee member for the Law Society of Scotland Client Protection Sub-committee.
Her current role at Glasgow City Council includes both programme and project management. She has previously worked on policy and strategy development, equality and diversity, change management, corporate governance and utilising project methodologies. She previously worked in the Commission for Racial Equality and NHS 24, specialising in equality and diversity.
Naghat is a carer for relatives who have disabilities.
Linda Bamford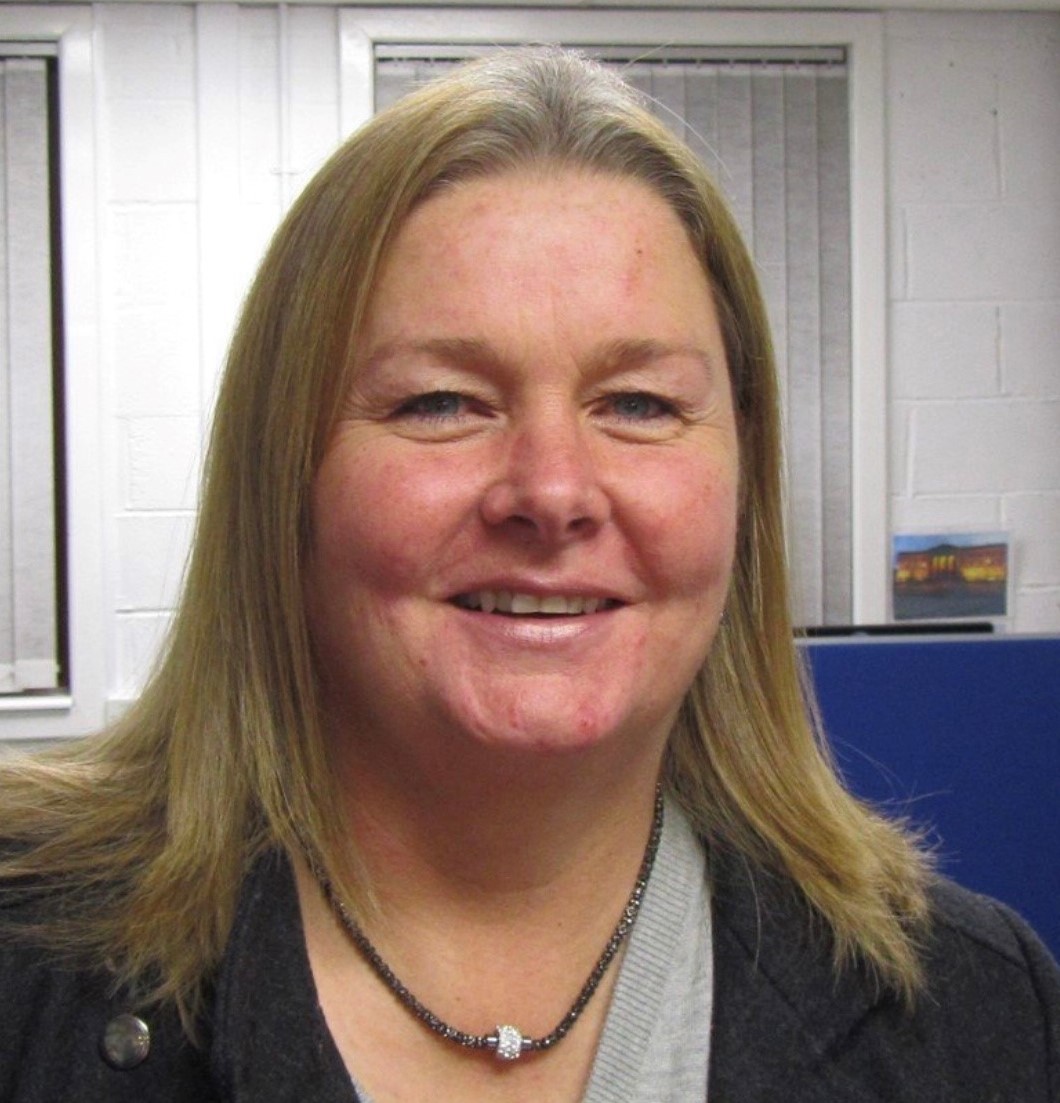 Linda Bamford is the Convener of the Mobility and Access Committee for Scotland (MACS). Her career background is mainly in NHS Scotland, initially as a psychiatric and general nurse before moving into Para medicine with the Scottish Ambulance Service.  After 13 years as a frontline paramedic in Glasgow Linda moved into management holding various senior management positions within the Scottish Ambulance Service (SAS). Her NHS career spanned over 30 years.
She was heavily involved in Accident and Emergency ambulance service provision in various areas in Scotland (urban, rural and Islands) and led on the previous Patient Transport Service Redesign Strategy.
She is the recipient of two queens medals. One for "Long Service and Good Conduct – Emergency Services", and the second for "Dedication to the NHS".
Linda had to take early medical retirement after several lots of surgery for a spinal cord injury.
She is involved in Children's Hearings Scotland and is also a qualified counsellor.
She was previously the Chair of Spinal Injuries Scotland (SIS), an organisation she got involved with after her spinal cord injury and rehabilitation, and remains one of their Ambassadors.
Linda is the Convener for Disability Equality Scotland, a national Disabled Person's Organisation (DPO) aiming to achieve full access and inclusion for disabled people in Scotland.
As well has holding her Ministerial appointed as Convener with the Mobility and Access Committee for Scotland (MACS), Linda was recently also appointed by Scottish Ministers as a Commissioner with the new statutory Scottish Poverty and Inequality Commission.
Audrey Birt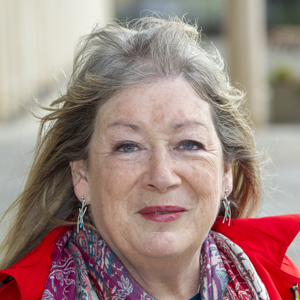 Audrey started her career as a nurse, in particular in community and practice settings. After leaving clinical practice she developed a broad experience in redesign and improving health and social care.
Following this she moved to third sector and has extensive senior executive experience, including being the Director for Scotland of Breakthrough Breast Cancer and the National Director for Diabetes UK Scotland. Audrey was a founder member of the Health and Social Care Alliance and was Chair of the Health and Social Care Alliance for 10 years, where she now is an Associate Director of the Academy; a Programme in the Alliance working with her passion, focussed on transformation of health and social care.
She's a coach and consultant on organisational change as well as a regular blogger on health and disability issues, informed by her own experience. Until her spinal damage she enjoyed walking, especially with her lurcher Cara. She loves to write, in particular with her creative writing group, which meets in galleries around Edinburgh. She has two adult children, step grandchildren, several grandogs and is very delighted to have a grandchild on the way.
Joanne Devitt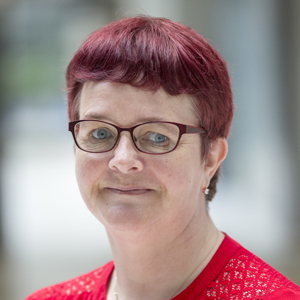 Joanne was appointed as a MACS member on 1 October. She has a slight learning disability and is a member of Enable Scotland, an organisation for people with learning disabilities and family carers.
Joanne is involved with ACE and ENABLE Scotland. ACE is an Active Community of Empowered people with learning disabilities, who challenge barriers to an equal society for every person with learning disability in every community across Scotland. She was elected by her local Elgin ACE members to represent their group at the National ACE meetings. Through her lived-in experience and her work with ACE, she has an understanding of local and national issues for disabled people.
A lot of the work Joanne is involved in, both locally in the Moray area and nationally, is about transport for people with a disability. She has represented the views and promoted the needs of people who have disabilities at national and local meetings. These include meetings with Transport Scotland and the Scottish Commission for Learning Disability. As someone who has a learning disability she has first-hand knowledge of the barriers faced when using transport.
Joanne has three sons: Ian, who is 20, Neil, 19 and Keith, 14. Her hobbies include: doing jig-saws, and playing on her tablet, watching TV and going for walks. She enjoys meeting people.
Susan Fulton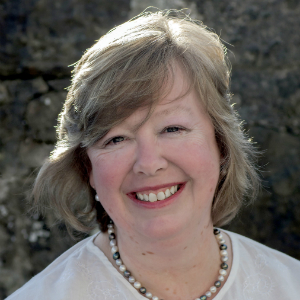 Susan has worked in a Local Authority setting for many years and has experience in a number of different roles diversifying into the field of accessibility and inclusive design in 2004.   Susan is passionate about working with others to create and develop environments that are both accessible and inclusive to as many of us as possible and believes that initial engagement with the potential end user at the earliest possible stage is the key to achieving this.
Susan brings her experience both as a Chartered Surveyor and Access Consultant to the Committee coupled with her current and past membership of various groups, panels and Boards working towards accessible and inclusive places and spaces for everyone to access.   
Susan is currently a member of Network Rail's Built Environment Accessibility Panel, a member of the National Register of Access Consultants Advisory Group and a Director of Disability Equality Scotland.
David Hunter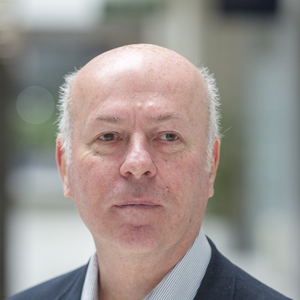 David is an independent consultant with Not for Profit Planning. He has over thirty years' experience in a wide variety of voluntary and professional roles promoting accessible transport. He was a full-time volunteer with Manchester Community Transport before becoming the first Director of the London Dial a Ride Users Association. He developed a range of accessible and sustainable transport services for Lothian and Edinburgh Councils for ten years before leading strategy and business planning at the National Library of Scotland.
He has degrees in Politics and Social Policy and was appointed an Associate Research Fellow at Edinburgh Napier University's Transport Research Institute in 2015.
His interests include social policy research, consumer involvement in public services and in making streets and public places inclusive. He is a member of Living Streets, the Institute of Transport and Logistics and the Scottish Accessible Transport Alliance.
Heather Still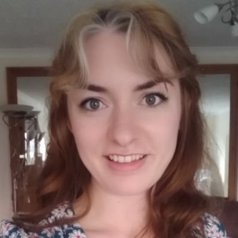 Heather works in health improvement for a Health and Social Care Partnership. She enjoys listening to people and conducting qualitative research into illness and health experiences. She has a congenital lifelong illness which gives her a critical perspective on barriers traditionally unseen. Her empathy and skills in advocacy and research allow her to push lived experiences as a viable perspective for social and health issues in our society.
Hilary Stubbs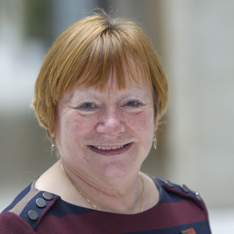 Hilary has had a career spanning almost 40 years in Local Government. She has specialised in the field of business support including HR, Finance, performance management and risk management. On secondment to the Audit Commission, Hilary undertook the role of Inspector in Local Authorities across the UK.
As a Board Member of West Highland College, Hilary chairs the Board's Audit Committee and hopes to bring her knowledge of Board Governance and audit to this role.
Hilary is a regular traveller on public transport, especially the ferry services. Having worked with young people with special needs she hopes to influence the provision of accessible transport for all sectors of the community. Hilary was County Commissioner for Scouting in County Durham and has been involved in charity work especially with St Cuthbert's Hospice in Durham and Dorothy's well project, Tanzania, where she was a founding trustee.
Hilary graduated from St Mary's College, Durham University and remained in Durham until she retired to Isle of Arran.
Fraser Sutherland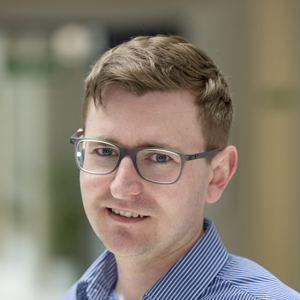 Fraser champions consumer rights in Scotland and across the UK. He has a wide range of consumer research and advocacy experience in a variety of markets including financial services, communications and retail.
Mr Sutherland authored Citizens Advice Scotland's report on rural bus provision and led their campaign against unfair practices in the private parking industry. He is passionate about protecting vulnerable consumers, including those with a disability, and championing the issues faced by those in remote and rural Scotland.
He is Co-Chair of the Chartered Trading Standards Institute Consumer panel and is a member of the Chartered Institute of Public Relations.
Michael Tornow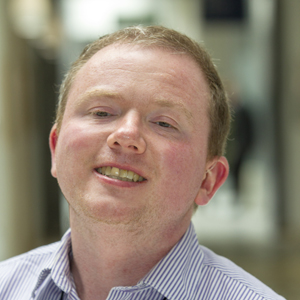 Michael was appointed in summer 2017 as Senior Health Improvement Officer at NHS Health Scotland and is currently leading portfolios of work on housing and dementia. Before that, he worked for NHS Health Scotland as Health Improvement Officer, supporting the NHS and others to promote physical activity.
Mr Tornow previously worked for NHS Health Scotland's Equality Team, and before that for the Disability Rights Commission and Glasgow Housing Association. He has a BA Honours Degree in Sociology from Stirling University and a Post-Graduate Diploma in Housing, also from Stirling.
He has a Master's Degree in Equality and Human Rights from Glasgow University and is currently studying Physical Activity for Health part-time at Edinburgh University.
In 2013, Mr Tornow became a Trustee of the charity, Partners in Advocacy, and is currently a member of the National Institute for Health Care Excellence's Public Health Advisory Committee, which is updating good practice guidelines on making people more physically active.
Simon Watkins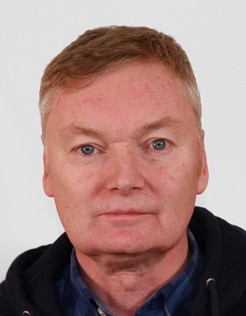 Simon Watkins began working with Cumbernauld Corporation before moving to the then Strathclyde Regional Council as a planner. He was seconded for ten years to an EU Programme, assisting local authorities in Central and Eastern Europe, the last two years as Director. Mr Watkins joined the newly-created Scottish Parliament as one of its Clerk Team Leaders and led teams supporting many of the main Committees of the Parliament, including the Health Committee's handing of the Bill banning smoking in public places.
Secretariat and contact details
A secretariat within Transport Scotland serves MACS. The secretariat is located in Victoria Quay in Edinburgh.
The Secretariat responsibilities include: circulating information to members informing members of consultations updating the MACS website arranging and organising meetings circulating meeting papers supporting the Convener and preparing minutes of meetings processing payments of allowances and expenses co-ordinating appropriate representation by Committee members at external events facilitating media handling through Transport Scotland's Communication Office
The MACS Secretariat can be contacted at:
Transport Scotland
Area 2D Dockside
Victoria Quay
Edinburgh
EH6 6QQ
E-mail: macs@gov.scot
Recruitment
We are not looking for new members at present, but will be recruiting in 2023.
Videos - What MACS means to its members
Marsali Craig