Insight into on-site construction as part of Doors Open Day 2019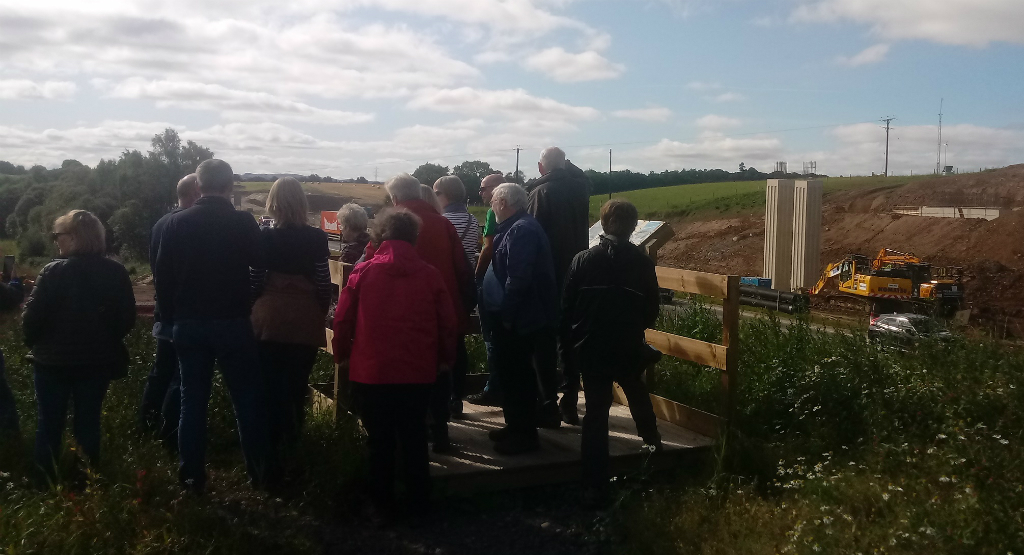 Members of the public were given a unique insight into a major infrastructure project as the A9 Dualling: Luncarty to Pass of Birnam project welcomed 57 visitors to site as part of Doors Open Day 2019 (Saturday 7 September.)
The project team comprising of engineers from Balfour Beatty and Transport Scotland, gave a first-hand account of the significant construction works currently underway to upgrade the A9 from Luncarty to Pass of Birnam to dual carriageway.
The visitors enjoyed a project overview presentation at the site offices, followed by four mini bus tours across the 9.5km construction site. The highlight included a stop at the new public viewing platform at Pitlandie, just off the A9.
The viewing platform provides a safe zone where members of the public can get close enough to the works to view the construction of a new bridge structure and sustainable drainage pond currently underway at Pitlandie.
The annual Doors Open Days 2019 celebration was co-ordinated by Perth and Kinross Heritage Trust and is Scotland's largest free festival that celebrates heritage and the built environment.
The event was a resounding success with one visitor commenting:
"We've been going to these events for a number of years and all our visits have been fascinating and well organised. It's a great idea – a fascinating insight into the A9 Dualling project."
---