Annex A: Scotland's connectivity Pre-COVID
Annex A: Scotland's connectivity Pre-COVID
We have produced an We have produced an interactive map on Scotland's air connectivity pre-COVID.
This allows you to filter per airport and region.
Europe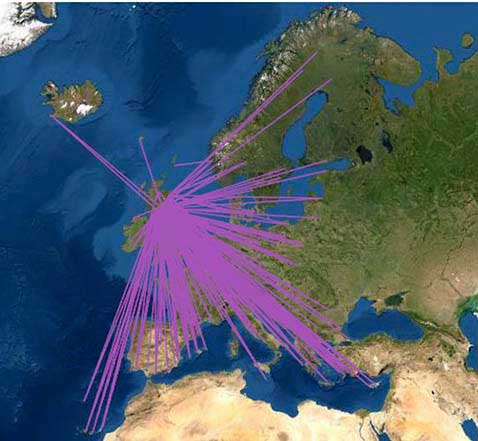 North and Central America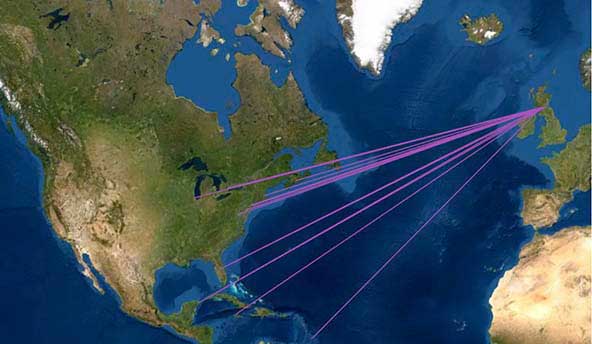 Rest of the World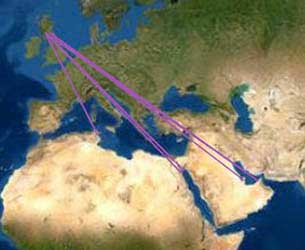 UK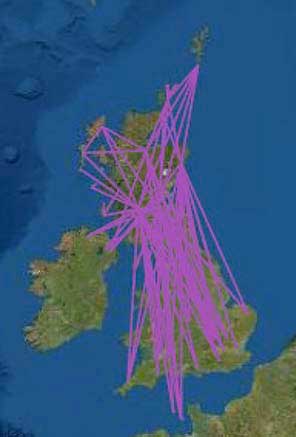 Scotland compared to peer regions
Scotland's air network has been benchmarked against UK and European peer regions and countries that share similar characteristics in terms of the economy, population, geographic position, size and level of air services.[10]
In 2008 Scotland was ranked 10th out of the 12 peer regions for short haul destinations and joint 6th for long haul. In 2019 Scotland was ranked 8th out of the 12 peer regions for short haul, with the largest percentage increase overall. However, the number of unique long haul destinations from Scotland did not increase as much as for peers such as Catalonia, as shown in the table below:
Table 3: Scotland's short and long haul destinations compared with peers

 

Unique Cities (short haul S08)

Unique Cities (short haul S19)

Unique Cities (long haul S08)

Unique Cities (long haul S19)

% change in number of cities

Additional Cities (Long Haul)

Additional Cities (Short Haul)

Additional Cities (World Cities)

Additional Cities (World Cities Long Haul)

Additional Cities (World Cities Short Haul)

Austria

106

110

21

22

+3.9%

1

4

7

3

4

Berlin/ Brandenburg (DE)

71

103

3

7

+48.6%

4

32

10

4

6

Cataluna (ES)

101

100

4

27

+21.0%

23

(1)

21

21

-

Denmark

84

94

10

20

+21.3%

10

10

13

10

3

Finland

46

62

12

21

+43.1%

9

16

11

8

3

Ireland

103

108

11

22

+14.0%

11

5

12

8

4

Midlands (UK)

66

77

6

4

+12.5%

(2)

11

-

-

-

North West (UK)

88

111

15

22

+29.1%

7

23

6

4

2

Norway

 

65

72

1

5

+16.7%

4

7

3

4

(1)

 

PACA (FR)

 

61

73

3

6

+23.4%

3

12

7

3

4

Scotland

51

79

6

10

+56.1%

4

28

13

3

10

Veneto (IT)

45

66

4

10

+55.1%

6

21

17

6

11
Unique international destination cities
Summer 2019 vs Summer 2008
Excludes cities with fewer than 80 departures per season
Peer Regions Summary (source: Altitude Analysis, OAG, GaWC)
---