Scottish Road Network Landslides Study: Implementation - Summary Report
---
PDF version of the report
ISBN: 978-1-906006-37-2
Contents
MINISTERIAL FOREWORD
ABOUT THIS REPORT
1 INTRODUCTION
2 LANDSLIDE EVENTS
3 RESPONSE TO THE 2004 EVENTS
4 GIS-BASED ASSESSMENT
5 HAZARD ASSESSMENT AND HAZARD RANKING
6 MANAGEMENT OF HIGH AND VERY HIGH HAZARD AREAS
7 PROACTIVE DETECTION
8 SUMMARY, CONCLUSIONS AND RECOMMENDATIONS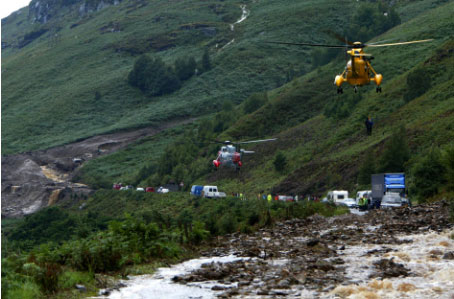 Cover Photograph (© Perthshire Picture Agency, PPA: www.ppapix.co.uk):
The A85 in Glen Ogle blocked by two debris flows on 18 August 2004. RAF and Royal Navy helicopters are pictured airlifting some of the 57 occupants from the 20 trapped vehicles to safety.
The views expressed in this report are those of the Editors and Authors and do not necessarily represent those of Transport Scotland or Scottish Ministers.
Limited extracts from the text may be reproduced provided the source is acknowledged. For more extensive reproduction, please write to the Chief Road Engineer, Transport Scotland, Buchanan House, 58 Port Dundas Road, Glasgow, G4 0HF, United Kingdom.
Due to OS licence conditions, you/your agent may only use the maps contained in this report for official business dealings with the Scottish Government. If you wish to use the maps for other uses, you must first obtain a separate licence from OS.
Aerial Photography imagery is Licensed to Transport Scotland for PGA, through Next PerspectivesTM. Permitted use: Transport Scotland core business only.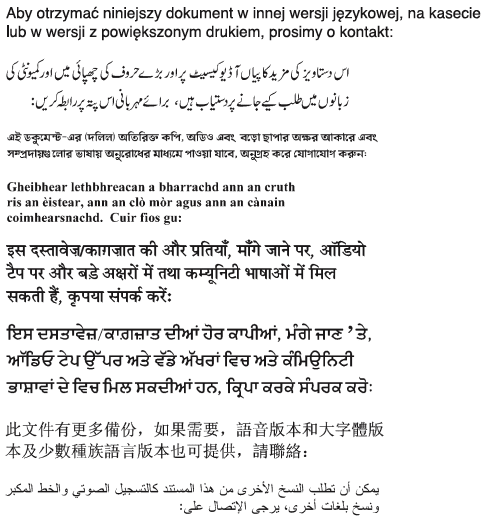 info@transportscotland.gsi.gov.uk or phone 0141 272 7100
---